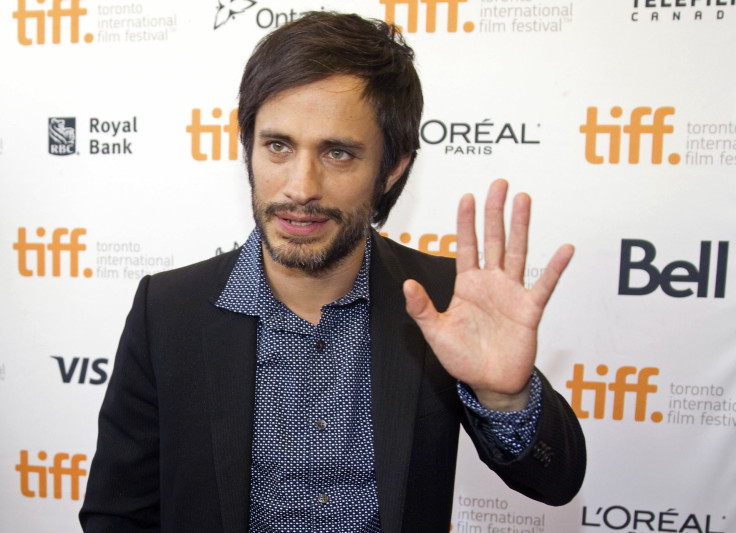 Gael García Bernal is the latest Latino celebrity to share his thoughts about the 43 missing Ayotzinapa students in Guerrero. Bernal recently spoke out against the Mexican government and how they have handled the entire situation.
The Mexican actor spoke with AJ+ at the premiere of his new movie "Rosewater" directed by Jon Stewart, saying how "everything" is overshadowed by the events happening in Mexico. If you aren't familiar with the situation back in September, 43 Mexican students went missing after local authorities killed six people during a protest. According to eyewitness the police kidnapped the students and the Mexican Attorney General's office say the cops later handed them over to members of a drug cartel.
"I feel almost without words because nothing we say right now, nothing we do, everything -- this is a farce compared to what's happening in real life," García Bernal said, motioning at the premiere of "Rosewater." "What happened there is much more important than anything we're doing here."
Previously award-winning directors Alfonso Cuarón, Guillermo del Toro and Alejandro González Iñárritu penned and read an open letter on the subject at a MoMa event early last week. As well as Legendary rock group Café Tacuba who have been very vocal during their US tour. García Bernal joined them and shared their sentiment as he spoke at the premiere saying:
"We are ashamed, sad, angered, we're fed up, we're….I don't know, it's just incredibly terrible," the actor said. "I'm glad we're able to talk about this but it does feel like it's far more important than anything we're doing, like an interview. It's a big issue that needs to be tackled and talked about and reflected about and there's a lot of demonstrations that have to happen and we all have to support that. Not only people from Mexico but people from the outside world, we need them to help us stop this massacre."
Check out the full interview below:
© 2023 Latin Times. All rights reserved. Do not reproduce without permission.