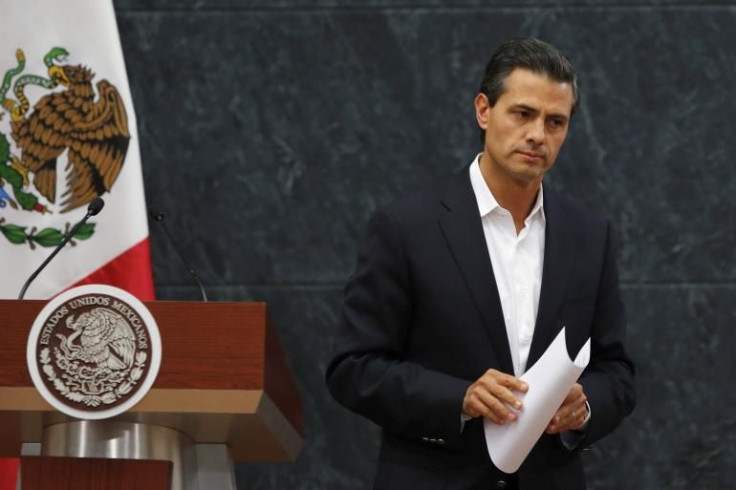 Amidst the scandalous tragedy of the 43 missing students of Ayotzinapa, thousands in Mexico are asking President Enrique Peña Nieto to resign. Some say this was the last straw, while other never believed he even won the elections legitimately. Now they want him to step down for being completely "incompetent and indifferent" towards the crimes occurred, while basically being in hiding since September 26, when the students were last seen. The 86th Article of the Mexican Constitution reads as follows: "The president of the republic may resign office only for a serious cause, which would be evaluated by the Congress."
It took 11 days for President Peña Nieto to address the case after the news broke, and he has yet to hold a press conference, give any interviews, or answer any questions from independent journalists. In addition, it took the president 33 days to meet with the parents of the missing students and not only did he not go to them to the state of Guerrero, but he summoned them to come to the presidential residence in Mexico City of 'Los Pinos'.
After Peña's reunion with the students' parents, not much was seen of the president and while it was known he had diplomatic engagements in China and Australia, the general expectancy was they would be postponed given the current situation. Instead the President was no where to be seen during last Friday's shocking press conference given by Attorney General, Jesus Murillo Karam, as he was in China with his wife and her entire styling team (who happily tweeted about the trip).
Adding to the fury against Peña Nieto these last few days was the findings about his and his wife's $7MM mansion in Lomas de Chapultepec, allegedly built with the "thank you money" for a fast-train concession to Grupo Higa's construction company, Constructora Teya.
The people of Mexico are tired of corruption and impunity, and even though it's unlikely that the president would resign, Mexicans are using this as a tool of protest and freedom of speech. It is extremely evident (especially on social media) and sad, that the youngest president Mexico's ever had, has managed to lose the support of its youngest population.
© 2023 Latin Times. All rights reserved. Do not reproduce without permission.