Germany's health minister Jens Spahn recently expressed his dismay over the Vatican's refusal to bless same-sex unions. Spahn, who married his husband Daniel Funke in 2017 went on to reveal that his relationship with the Roman Catholic Church has been challenging at times.
The politician, who has been an advocator of same-sex marriages and rights, had no qualms in admitting that he was aware of the "many mistakes the church has made in its long history."
In an interview with a German magazine, Spahn averred how it was common for priests to bless guinea pigs and motorcycles, but steered clear of blessing same-sex couples upon entering into wedlock. He maintained that the ideology baffled him as much as it bothered him.
Spahn was however quick to clarify that the resistance has never come in the way of his belief, as it is deeply anchored inside of him, Associated Press reported. The 40-year-old made headlines in the past for his comments on issues of global and socio-political importance, including his stance on the coronavirus pandemic, and ways to curb it.
In March, the Vatican's orthodoxy office, the Congregation for the Doctrine of the Faith, released a document that addressed the controversy. The document, as cited in the outlet, categorically mentioned that the Catholic clergy cannot bless same-sex unions because God "cannot bless sin." The statement triggered furor, and heated online debates, slamming the move.
Two months later, the powerful progressive wing of Germany's Catholic Church openly defied the Holy See pronouncement. It was evidenced in its offering such blessings at services in over 100 different churches across the country.
The federal health minister recently revealed that more than half of the population (63.5%, which is roughly about 48.1 million people) of Germany was now fully vaccinated. But, he also expressed how there were growing concerns about a lax in terms of availing the vaccine resources to their full capacity. Spahn took to Twitter to urge people to take the jab in order for the country to get a lot safer in Autumn and Winter.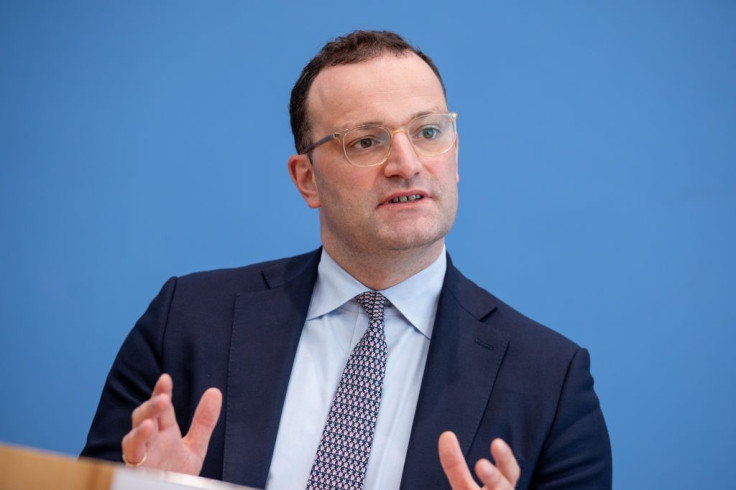 © 2023 Latin Times. All rights reserved. Do not reproduce without permission.