Germany has reported the largest number of coronavirus deaths since mid-February, with 446 deaths confirmed, as hospitals warned that the country might have 6,000 people in critical care by Christmas, up from the previous winter's top of 6,000.
Germany's state infectious disease service recorded 67,186 new cases on Wednesday, 302 from the previous week, and 446 deaths. According to DW, this was the highest daily rate in nine months, bringing the total death toll to 101,790.
Reuters said the seven-day incidence rate per 100,000, on the other hand, declined for a second day to 442.9 persons, down from 452.2 on Tuesday.
Germany's federal and regional governments (via The Independent) agreed on Tuesday to take action against COVID-19's fourth wave.
On Thursday, the leaders are likely to make a decision on the new measures. Olaf Scholz, the next chancellor-designate, has stated that he will support a proposal to require COVID vaccinations for everyone next year.
The vaccination campaign will be ramped up, and contact will be restricted, especially for not being vaccinated.
Regardless matter what precautions are put in place, the president of Germany's DIVI acute care group has warned that 6,000 patients could be in intensive care by Christmas.
"The situation is really becoming increasingly tight," DIVI chief Gernot Marx told ZDF television, urging a temporary lockdown. "We need to save the clinics from collapse."
Despite being fully vaccinated against the coronavirus, four patients in southern Germany tested positive for the Omicron Covid-19 variety, according to the state of Baden-public Wuerttemberg's health office.
Three of the afflicted individuals returned from a business trip to South Africa on November 26 and 27. The fourth individual is a family member of one of the returnees. All four of them had mild symptoms.
While Germany fared rather well through the early waves of the pandemic compared to other European countries, its recent complacency during the election campaign and low vaccination rates have created an ideal ground for the sudden rise.
Germany has one of the lowest immunization rates in Western Europe, at 68 percent.
Last week, the Luftwaffe, Germany's air force, began transporting Covid-19 patients from overburdened hospitals in the south to institutions in northern Germany where intensive care units are still available.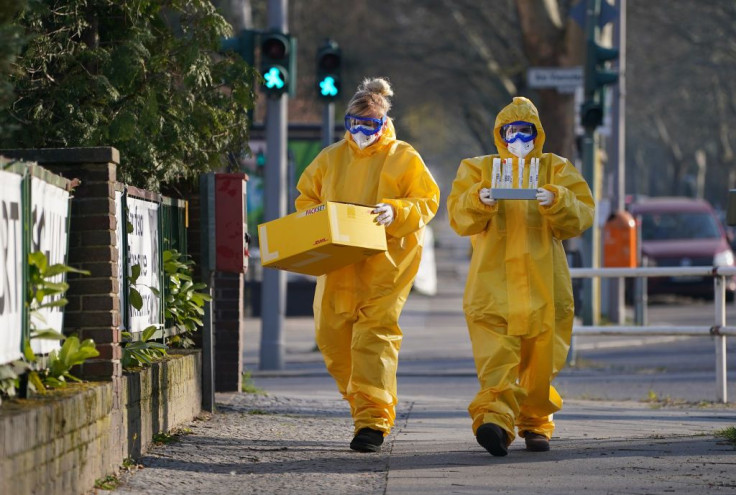 © 2023 Latin Times. All rights reserved. Do not reproduce without permission.