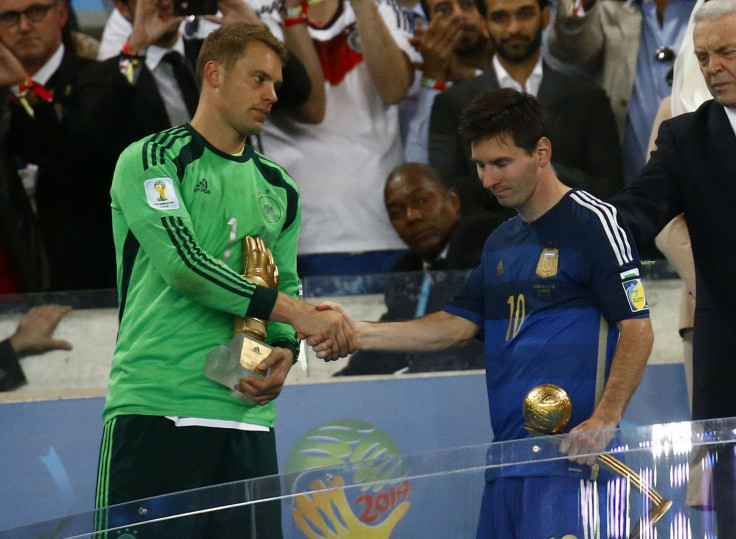 Argentina's Lionel Messi won the 2014 FIFA Golden Ball trophy as the Argentine striker was named the best player in the entire tournament. No one can deny that Messi is the MVP of his team and the best player on the planet, but I think many could argue he was not the best player in the 2014 World Cup. James Rodriguez, Thomas Mueller, Phillip Lahm, even his own teammate, Javier Mascherano had a better tournament playing perfect defense for La Albiceleste leading the tournament in passes and tackles. However, I believe the FIFA Technical Study Group that votes to decide the winner of the Golden Ball trophy got this decision right.
James Rodriguez won the Golden Boot award with 6 goals in 5 matches. The young striker earned the award and I'm happy that it did not fall into the lap of Thomas Mueller for the second consecutive World Cup tournament. Mueller, Lahm, Hummels and Toni Kroos are all German players who won the most important trophy of them all: The World Cup. Germany's goalkeeper, Manuel Neuer, won the Golden Glove trophy for the tournament's best goalie, so in addition to the Cupo del Mundo trophy, Germany received a well deserved individual trophy as well.
As much as I would have loved to see Mascherano win the Golden Ball, Lionel Messi was the right choice. Mascherano's play saved games and kept his team in matches throughout the tournament. Messi won games. Although Messi did not score in the knockout stages, he won the group stage for his team with four goals, including two game winners, and more importantly the game winning assist to Angel di Maria against Switzerland in the Round of 16. Messi drew the attention from multiple defenders during the later stages of the tournament often finding himself surrounded by two and three opposing players at a time. This point cannot go overlooked as the attention he received on the pitch opened up space and opportunities for his teammates.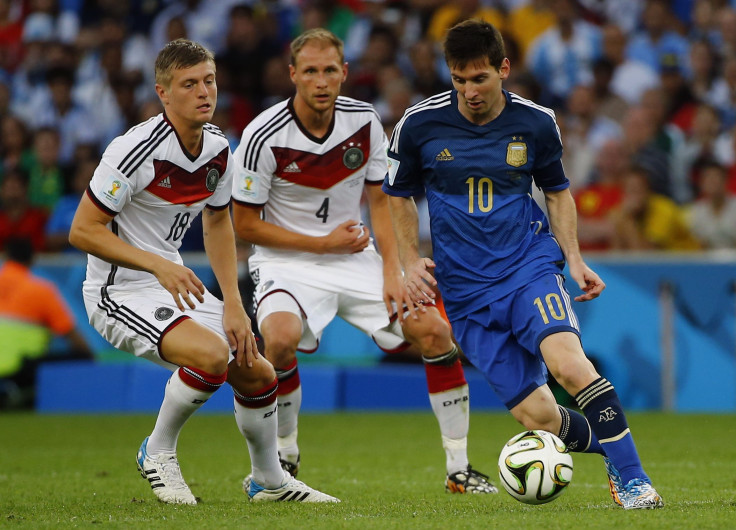 Although Argentina is dejected and disappointed, they have to be proud of Messi and their team. I know Messi was unable to outshine the "Maestro" Diego Maradona, but he seized the opportunity, the pressure and the limelight in this World Cup and he led his team further than they have been in the World Cup in almost 15 years. No other Argentine player or any player on another team for that matter can claim that accomplishment.
© 2023 Latin Times. All rights reserved. Do not reproduce without permission.