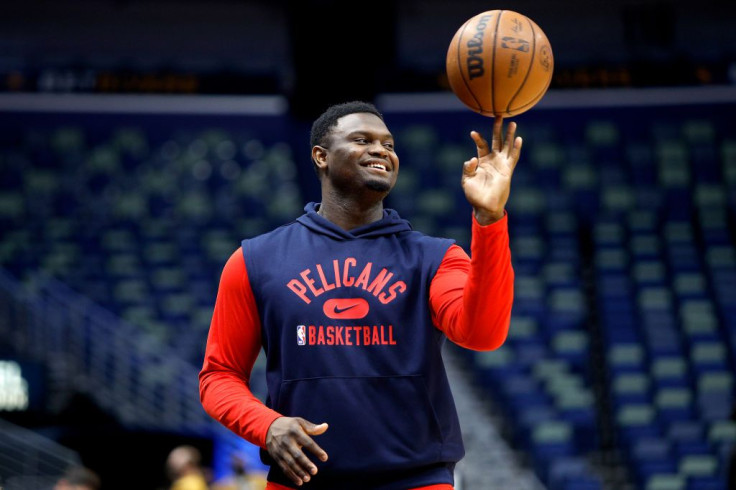 Wednesday's night of NBA games was an exciting display of some of the NBA's best. There were huge performances all over the league and some tight games down the stretch.
Here were the top performers from Wednesday night:
Giannis Antetokounmpo, Milwaukee Bucks (45 Pts, 22 Reb, 7 Ast, 1 Stl)
Giannis Antetokounmpo had a massive game against the Chicago Bulls. The Bucks came up short, but Giannis showed why many think he's the best in the game right now. His massive night is almost a nightly occurrence.
DeMar DeRozan, Chicago Bulls (42 Pts, 10 Reb, 5 Ast, 2 Stl, 2 Blk)
DeMar DeRozan had a huge night in a massive win for the Bulls. DeRozan has been steady all season and is likely headed to yet another all-star game for play similar to his game last night. He has been integral to the Bulls since he arrived last season.
Zion Williamson, New Orleans Pelicans (43 Pts, 3 Reb, 5 Ast, 1 Stl, 1 Blk)
Zion Williamson's leap this season has been one of the more fun storylines to watch play out. He's too strong for smaller defenders and too quick for bigger ones. He can finish over or through defenders and his passing is underrated.
Nikola Jokic, Denver Nuggets (40 Pts, 7 Reb, 6 Ast, 1 Stl, 1 Blk)
Nikola Jokic almost doesn't seem real with the numbers he consistently put up for Denver. He is an efficient scoring machine who may pass the ball better than any big man ever has in the NBA's history. Last night was just another 40-point night for the back-to-back MVP.
Kevin Durant, Brooklyn Nets (26 Pts, 16 Reb, 8 Ast, 2 Blk)
Kevin Durant continues to make a push for the MVP award as his play of late is nothing short of incredible. The Nets can't stop winning and he has a major role in that. Durant is one the best the NBA has ever seen for a reason.
Honorable Mentions:
Dejounte Murray, Atlanta Hawks (24 Pts, 9 Reb, 8 Ast, 1 Stl)
LeBron James, Los Angeles Lakers (27 Pts, 9 Reb, 6 Ast )
Jimmy Butler, Miami Heat (27 Pts, 5 Reb, 4 Ast, 6 Stl)
Lauri Markkanen, Utah Jazz (29 Pts, 16 Reb, 1 Ast, 1 Stl)
Domantas Sabonis, Sacramento Kings (31 Pts, 10 Reb, 5 Ast, 1 Stl, 1 Blk)
© 2023 Latin Times. All rights reserved. Do not reproduce without permission.