A 12-year-old Texas girl reportedly shot her father and then herself as part of an alleged "murder plot" with her friend, allegedly planning to flee to Georgia following the killing.
Investigators responded, at around 11:30 p.m. on Tuesday, Sept. 20, to a residence in northwest Parker County, west of Fort Worth and Dallas, and found an unnamed 12-year-old girl lying unresponsive in the street in Weatherford, suffering from what seemed to be a gunshot wound to her head.
When the officers entered the nearby residence, her 38-year-old father was also found inside with a gunshot wound to his abdomen. The father and the daughter were immediately rushed to a local hospital by air ambulance, Law & Crime reported.
Based on a preliminary investigation, the authorities determined that this was not only an attempted murder-suicide but also a wider patricidal murder plot allegedly schemed by the 12-year-old girl with her pal. The minor suspect is believed to have shot her father and then herself after fleeing the scene.
The officers located a handgun underneath the juvenile suspect. The suspect, along with another juvenile female from Lufkin, Texas, had allegedly planned for "several weeks to murder her family and pets." The teen suspect's minor pal had reportedly also planned to murder her father. However, the other girl did not go through with the plan. After committing the murder, both girls planned to meet up and run away together to Georgia, Houston Chronicle reported.
Following the incident, the juvenile Lufkin girl was charged with criminal conspiracy in the planning of the murder plot.
The sheriff's office said they do not identify juvenile suspects. In order to protect their names, they said they are not releasing the adults' names as well.
According to Parker County Sheriff Russ Authier, an investigation into the incident is ongoing but is in its early stages.
"Due to the injuries, the age of the juveniles, and the sensitive case matter, information released regarding this case will be limited," he said.
"We would like to take a moment to remind parents that it is so important to know who their children's friends are — whether at school, on social media, and even online gaming platforms," Lufkin police said in a Facebook post about the incident.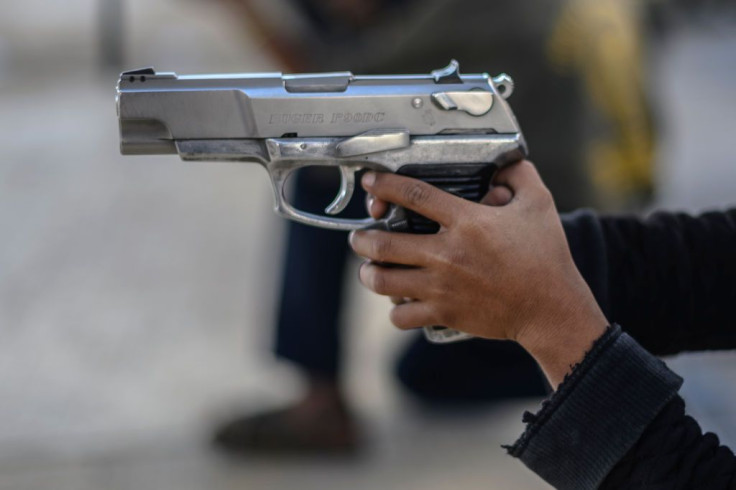 © 2023 Latin Times. All rights reserved. Do not reproduce without permission.