Supermodel Gisele Bündchen's rumored Brazilian boyfriend Joaquim Valente was spotted in Miami on Thursday. It was the first time he was seen after his vacation in Costa Rica with the catwalk star.
According to photos obtained by Page Six, the jiu-jitsu instructor was all smiles as he met up with his friends for lunch at Houston's in North Miami Beach on Thursday. He was wearing an all-green outfit, and he paired the pants and top with white sneakers and a black watch.
He and Bündchen have been romantically linked following the 42-year-old model's shocking split from Tom Brady after 13 years of marriage. She and her ex-husband confirmed that they were splitting on Oct. 28.
Earlier last week, the model and Valente were photographed sharing a meal at Koji in Provincia de Puntarenas. Her two children, Benjamine, 12, and Vivian 9, and Valente's co-trainer Jordan were also with them.
According to a Brazilian gossip site, the two are dating, but a source told Page Six that the rumors of a romantic relationship are "completely false." The source shared that Valente and his two brothers have instructed the model and ther children in "martial arts for the past year and a half," and they travel with her and her family "because the kids are homeschooled."
Last year, Bündchen and Valente posed for a sexy photo shoot for Dust magazine. At the time she spoke of her love for the ancient martial art. The Victoria's Secret Angel shared that jiu-jitsu has given her a "path to develop and become the best version of myself."
Since making headlines for her family vacation with the Brazilian fitness trainer, Bündchen was seen for the first time on Saturday. She had stopped by her and ex-husband's townhouse in New York City before heading to the airport, Daily Mail reported. As she geared up to board a plane on Satuday, she wore a grey patterned headscarf over her hair, cargo pants and oversized shades. She completed her look with a pair of white sneakers and a black leather jacket. She was seen carrying a black tie-dye pillow after exiting a luxurious black SUV.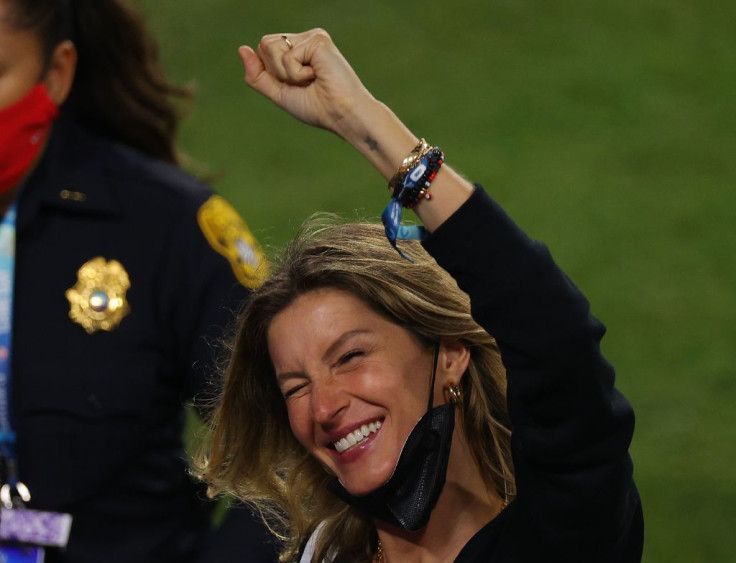 © 2023 Latin Times. All rights reserved. Do not reproduce without permission.