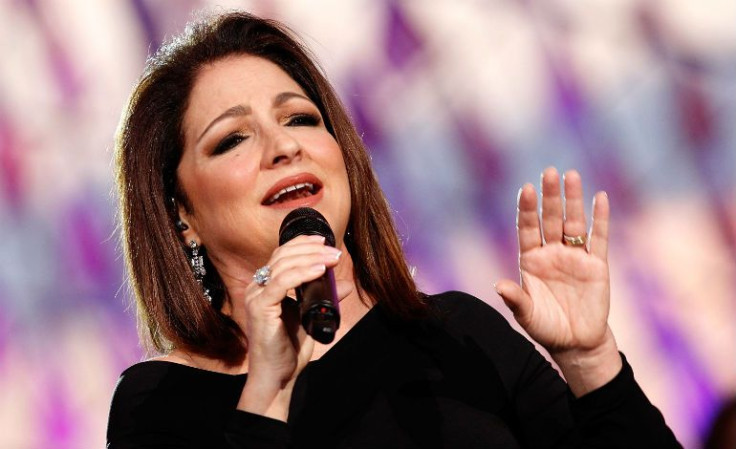 Gloria and Emilio Estefan's new Broadway musical "On Your Feet!" opened on November 5 at the Marquis Theater to rave reviews and ecstatic audience members. The play stars triple threat Ana Villafañe and Josh Segarra who's portrayal of the couple is absolute perfection. The story follows the Estefans' journey from being Cuban immigrants in Miami to becoming one of the most powerful couples in the music world. Gloria sat down with InStyle magazine to talk about how the play represents her and Emilio's love story, and the ways music got them through the toughest times. "But more than that, it's a story about perseverance, and when you believe in something, finding a way to make it happen," she told the magazine.
Gloria explained they didn't necessarily plan on debuting at a specific time, but it just happened to open in a moment where immigrants are being "bashed" so this "this offers something positive about immigrants," she insisted. The couple also made it a point to show that family always goes first as Gloria's grandmother was the person who told her to share her talent and pushed for that first meeting with Emilio. "For our culture, there's a lot of wisdom in our grandparents and our great grandparents and they are very much a part of our life," she explained.
When asked what positive messages they want their audience members to take with them, the singer explained that they want them to leave "feeling that there's nothing that they can't do." She also said no one should wait for other people to make it happen, as well as, "If it's something you want stick to it, persevere," she insisted.
© 2023 Latin Times. All rights reserved. Do not reproduce without permission.