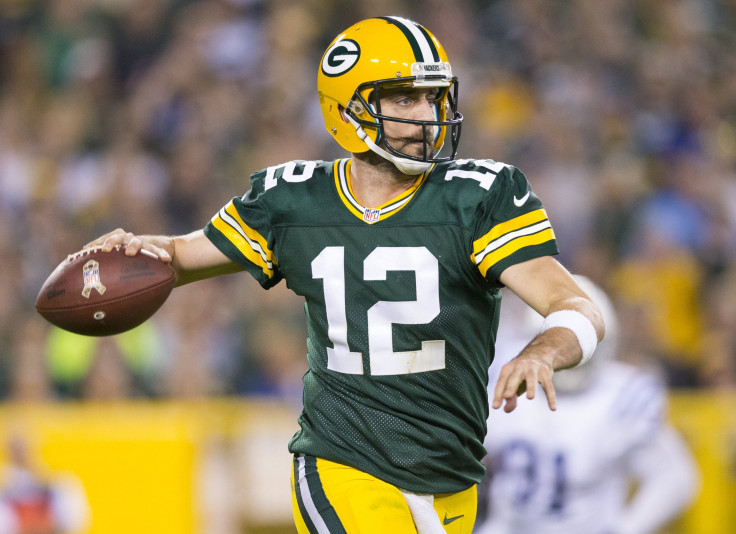 The playoff outlook was grim for the Green Bay Packers (6-8) a few weeks ago.
After the 24-12 victory over the Los Angeles Rams on Monday Night Football at Lambeau Field in Green Bay, Wisconsin, Quarterback Aaron Rodgers and the Packers remain in the mix of a fourth consecutive playoff berth in the NFC.
Despite below freezing temperatures the Green Bay Packers offense was as cold as ice. With the wind chill dropping temperatures down to 7 degrees Fahrenheit (minus -13.8 Celsius) before kickoff in the cheese state, Rodgers threw for 229 yards, completed 22 of 30 pass attempts and finished the game with a touchdown and an interception in the win over L.A.
Running back A.J. Dillon had a modest game as the third-year veteran ran for only 36 yards on 11 attempts and 35 yards receiving. However, it was his two rushing touchdowns that made the difference in Monday's game, before Dillon left the field in the second half with a concussion and did not return.
Green Bay's other half of their dynamic backfield Aaron Jones etched his name in the Packers history books when he moved into third place on the franchise's all-time rushing list. The 2019 NFL rushing touchdowns co-leader, rushed for a game-high 90 yards on 17 attempts, as the 2020 Pro-Bowler pushed his career total to 5,100, surpassing John Brockington, who rushed for 5,024 yards from 1971 through 1977.
Aside from his 90 yards on the ground, Jones caught four passes for 36 yards and a touchdown in Monday's victory. The former UTEP standout's touchdown was his fifth receiving touchdown of the season. Jones joined an elite group of Packers running backs that includes Johnny Blood and Dorsey Levens with 5+ Receiving TDs in consecutive seasons all-time in Green Bay history.
"That's one thing I like to pride myself on is efficiency," Jones mentioned after the game, via Packer Central on FanNation. "Just making the most of every opportunity when the ball is in my hands."
The Packers will have to win out and receive help from other teams in an effort to earn a fourth straight playoff berth.
"We know that we're in a one-game season from here on out, from here until the end of the year," Packers coach Matt LaFleur said, according to The Associated Press.
Rodgers and the Packers will look to keep Green Bay's slim postseason hopes alive, as they take on the Miami Dolphins (8-6) on the road at Hard Rock Stadium in Miami Gardens, Florida on Sunday. The Packers host the Minnesota Vikings (11-3) and Detroit Lions (7-7) at Lambeau Field in their final two games.
© 2023 Latin Times. All rights reserved. Do not reproduce without permission.