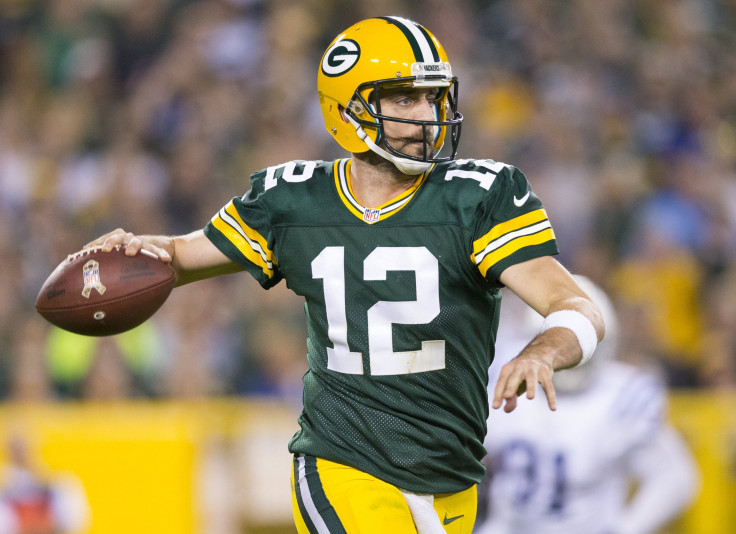 The Green Bay Packers playoff hopes left Lincoln Financial Field along with their franchise quarterback Aaron Rodgers on Sunday in the third quarter against the Philadelphia Eagles.
The Packers fell to 4-8, and 3rd in the NFC North, after the 40-33 loss to the Eagles on Sunday Night Football.
Here are 3 things that went wrong for the Green Bay Packers on Sunday.
Injury to Aaron Rodgers
Rodgers, 38, set up a 10-play, 64-yard scoring drive that ended with a 29-yard field goal chip shot, from placekicker Mason Crosby, before exiting the game in the third quarter.
The ten-time Pro Bowler completed 11 of 16 passes for 140 yards along with two touchdowns before he left the field due to pain on his ribs. The downside, however, is Rodgers threw two interceptions in the first half, the second time in four weeks. His performance Sunday upped his interception total to nine for the season, the most he has thrown since 2010.
The 18-year NFL veteran has also been dealing with a right thumb injury since the Packers' loss to the New York Giants. Rodgers is scheduled to undergo another scan on his ribs Monday, according to ESPN.com reports.
Packers' failure to stop the Eagles rushing offense
The Packers defense could not stop or come close to slowing the Eagles' one-two punch in the run game. Running back Miles Sanders rushed for 143 yards in 21 carries Sunday. Sanders's longest run was a 27-yard romp between the tackles early in the third quarter.
Between Sanders and quarterback Jalen Hurts, the Eagles rushing duo amounted to 363 yards on the ground. The Packers defense had the task of slowing down the relentless rushing onslaught, that eventually opened the passing lanes for the former Oklahoma Sooner quarterback throughout the game. It was the most rushing yards the Packers defense has allowed in a game since 1977.
And then the Packers defense could not stop Jalen Hurts
The Eagles are now 10-1, heading into Week 13, behind an all-around complete performance from third-year quarterback, Jalen Hurts. The Texas native threw for a modest, yet effective, 153 yards, that resulted in two touchdowns passes.
Hurts etched his name in the NFL record books in the process of Sunday's seven-point Eagles victory over the Packers. He rushed 17 times for 157 yards, becoming the first player in NFL history to throw for more than 150 yards and two touchdowns, and rush for more than 150 yards in a regular season game.
After a career night, Hurts is getting some well-deserved attention as an MVP candidate, defeating the Packers in record setting fashion.
© 2023 Latin Times. All rights reserved. Do not reproduce without permission.