Things can only get worse for ex-WNBA player Brittney Griner who was found guilty of smuggling cannabis, something that is illegal in Russia.
She was sentenced on August 4 to nine years in prison and fined roughly $16.3 million. She is currently detained at Correctional Colony No. 17, a penal colony located in Mordovia.
However, the worse is yet to come for the 32-year-old who will have to go through several unusual conditions at the Russian prison. This includes settling for rancid food, isolation and tyrannical wardens and other inmates.
Given the rough conditions, the former Phoenix Mercury player is likely to experience the same fate that former US Marine Trevor Rowdy Reed went through.
Reed was jailed in 2019 after allegedly assaulting two Moscow police officers. He spent 11 months in a pretrial detention center in Moscow until a Russian court meted out a nine-year sentence in 2020.
The former US marine would then be shipped 350 miles away to a penal colony in the remote Russian republic of Mordovia. Despite the harrowing conditions, he survived nine agonizing months before he was swapped for Russian pilot Konstantin Yaroshenko who was serving a 20-year sentence for conspiring to smuggle more than $100 million worth of cocaine to New York.
"You gotta understand, the labor camps in Mordovia, these are pre-Stalin-era prisons, these were literally referred to as gulags," Trevor's father, Joey Reed, told The Post. "And even though there's a federal authority for prisons, each warden has wide leeway to do whatever they want until it makes someone angry or leads to bad press."
Now 31, Trevor described to his father what he had to go through, surviving a medieval atmosphere where he lived in crude barracks built of brick and sheet metal.
Reed had his share of encounters, including being forcibly disrobed but fighting back. But the 31-year-old notably lost about 50 pounds, a result of being served "horrible food."
"That's how bad it is," he said. "There was no real health value to the food."
Now, it will be interesting how Griner will have to deal with these conditions and the hell hole she is now unfortunately in.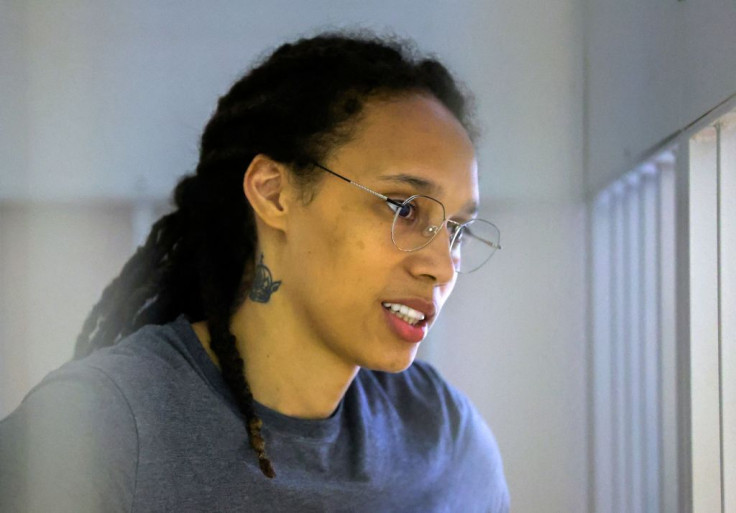 © 2023 Latin Times. All rights reserved. Do not reproduce without permission.