The Memphis Grizzlies are on a four-game losing streak but all that could be snapped if they find a way to get over the Minnesota Timberwolves at the Target Center on Friday, Jan. 27.
Memphis is still smarting from a close 120-122 loss to the Golden State Warriors after Jordan Poole converted on a layup with about a second remaining in the game. Regardless Grizzlies coach Taylor Jenkins feels that his team just needs more players to raise their game.
"We're just going to need other guys to raise their level in those departments. Obviously, we're struggling right now on both ends of the floor, we just got to find our groove, it's a next-man-up mentality," Taylor said during the post-game interview.
Ja Morant led the losing cause with 29 points along with 12 assists. Desmond Bane added 20 markers while Brandon Clark had 19 points.
On the other side, the Timberwolves are hoping to pull off another win after foiling the New Orleans Pelicans.
That may hinge on how its backcourt duo of Anthony Edwards and D'Angelo Russell will perform.
In that win over the Pels, Edwards erupted for 37 points while also hauling down six rebounds and dishing off five assists. Russell contributed 19 points and five dimes.
That game also marked the return of big man Rudy Gobert who tallied 17 points and 12 caroms.
"We're in a position where we want to really stop worrying about the other team," Gobert stated. "Regardless of what's the weather or who's hurt, whose playing, we know if we come with the right approach, the right mindset, it's going to be a good game for us."
The Grizzlies are -3 favorites to prevail over the Timberwolves who are at +3. The Moneyline for this matchup is -158 for Memphis and +135 for Minnesota.
The Timberwolves host the Grizzlies at the Target Center with the game starting at 7:30 p.m. E.T. It will be aired on NBA TV with a live stream available via NBA League Pass.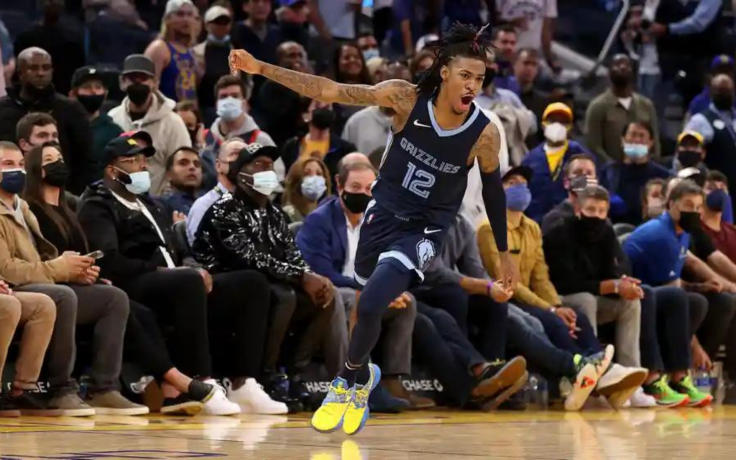 © 2023 Latin Times. All rights reserved. Do not reproduce without permission.