A man left his soon-to-be bride distraught at the altar as he suddenly collapsed and died due to terminal cancer. Paul Wynn, 57, from North Ayrshire, Scotland, dropped at Saltcoats town hall by the altar on Friday, July 2, minutes before he was to say "I do" with Alison Wynn, 38, his partner of 21 years.
The 57-year-old father-of-eleven was diagnosed with cancer in May but only found out eight days before he died that it had progressed, leading him and his partner Alison, to marry in a rush.
Doctors gave him six to two months to live after discovering that his pancreatic cancer had spread to his liver and lungs.
During their wedding, Paul sat in a chair just as Alison walked to the altar.
"He had actually been wheeled up in an office chair into the lift and taken up the stairs as he had no energy to get up to the room. He was out of breath and struggling from what I was told," she said.
After the guests were seated, Sandy, the couple's eldest child, escorted her mother down the aisle.
However, Alison saw Paul collapsed in his chair. She told the media that she called his name a couple of times but he didn't respond. That's when Alison realized something was wrong.
At the wedding, Danielle Sood, a couple's friend, and Paul's best woman lifted him off the chair and put him on the ground. First-aiders rushed to the scene but were unable to resuscitate him.
"If I had known we didn't have long I would've tried to arrange the wedding for the beginning of the week. He never actually got any treatment," Alison said.
Following his untimely passing, Alison paid a touching tribute to him, calling him a "fantastic dad."
Paul initially went to his doctor in May of this year after experiencing frequent bleeding from his navel and was concerned about how much weight he was dropping without attempting to lose weight.
He had three hernias discovered during an endoscopy, and a CT scan the next day revealed that he had cancer.
Paul proposed to Alison at a friend's house in October 2019, and the pair planned to marry on July 16 this year, but the devastating prognosis forced them to move the date forward.
The two met in 1999 through the Jehovah's Witnesses and have maintained an on-again, off-again romance for the past 21 years.
Sandy, 20, Tarquin, 15, Marcus, 13, Louise, eight, and Poppy, four, are the couple's five children.
Paul had six other children with his previous marriage.
His funeral is scheduled for next Tuesday.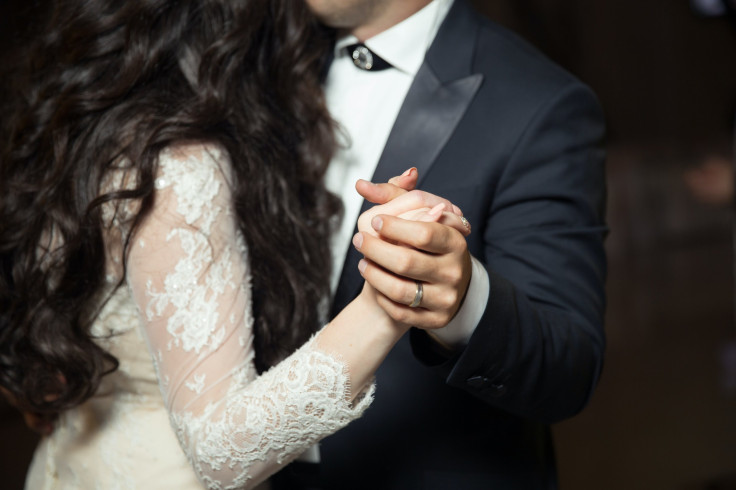 © 2023 Latin Times. All rights reserved. Do not reproduce without permission.