A man who was about to get married is reportedly dead after he was struck by lightning while posing for engagement photos with his fiancée at a popular tourist spot in China.
The man was identified as Ruan, hit by lightning during the photoshoot that took place at China's Jade Dragon Snow Mountain in Yunnan last Aug. 24.
Ruan was rushed to the hospital for treatment but was eventually pronounced dead, the South China Morning Post reported.
Also before the incident, Chinese authorities had already issued a yellow weather warning – the third highest in China's weather system.
Regardless, the couple did not heed the warning and moved ahead with their photoshoot.
Aside from the groom-to-be, no one else was hurt in the incident. According to a tourist, it had been raining since noon on that day.
A video was taken after the incident, showing how emergency workers in heavy rain wearing raincoats and holding umbrellas moving the man onto a stretcher.
News about the unfortunate incident spread online, amassing about eight million views on Douyin. As of Friday, there had already been around 30,000 comments.
"Big happiness turned into big sorrow. We can't imagine how painful this must be for the bride. Maybe one second before that, she and her fiancé were talking about their romantic wedding and looking forward to their future happy life. But a flash of lightning has torn them apart," one of the comments read.
According to the Daily Mail, a 2017 report found that strikes kill or injure roughly 4,000 people in China each year.
The incident also comes days after a British woman was also struck by lightning in Croatia. The 48-year-old woman was left in critical condition with doctors saying that her life was in danger.
The identity of the woman has yet to be revealed. She was allegedly sunbathing with her daughter at Kasjuni Beach near Split at around 3:00 p.m. when a massive thunderstorm moved in.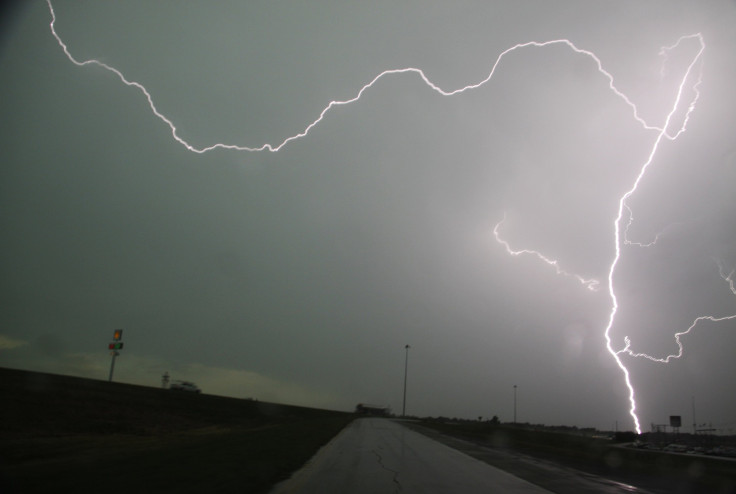 © 2023 Latin Times. All rights reserved. Do not reproduce without permission.