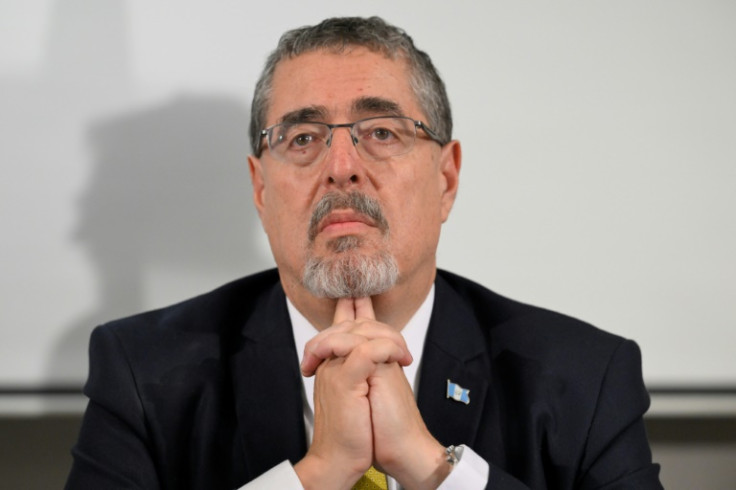 Guatemalan President-elect Bernardo Arevalo has announced that he's temporarily suspending his participation in the government transition while calling for the resignation of the attorney general.
This development comes after the top prosecutor's office raided various facilities operated by the Central American country's electoral tribunal Tuesday — an act which Arevalo described as "flagrant crimes of abuse of authority for electoral purposes" violating Guatemala's constitution.
The president-elect also called the prosecutor's office's investigation of his electoral victory last month part of a coup attempt.
Arevalo noted that he would resume his participation in the transition after the "necessary institutional (and) political conditions are re-established."
"Given the situation caused by Porras, Curruchiche and Orellana, we have informed President Giammattei that we are temporarily suspending our participation in the administrative transition process while the necessary institutional political conditions are reestablished," Arevalo said while addressing the press.
Luis Gerardo Ramírez, a spokesperson for the Electoral Tribunal, stressed that the raid was carried out with an order from a judge from the Attorney General's Office and the agency did not grant permission to open ballot boxes, according to DW.
Furthermore, Gloria López, the electoral director of the tribunal, called the action "unprecedented" and "not prescribed by law."
Earlier in the day, the Organization of American States (OAS) expressed extreme concerns about the raids, noting that it violated Guatemalan electoral law.
"The opening of electoral packages by people and institutions other than those designated by law represents a frontal attack on the integrity of the vote and an affront to the popular will," the OAS said in a statement.
"These actions constitute further proof that the Public Prosecutor's Office, far from adjusting its actions to democratic standards, has been intensifying a strategy of questioning the electoral process and intimidating electoral authorities, electoral personnel and the thousands of people who, with great civic commitment, carried out two days of peaceful and transparent voting," the organization added.
Responding to the development, outgoing President Alejandro Giammattei said his government respected Arevalo's decision but did not agree with it. He added that it was a result of actions beyond the executive branch that "do not interfere with the process that had been developed to date."
The government further reiterated its firm willingness to immediately resume the transition process. "We reiterate our firm willingness to immediately resume the transition process as soon as the elected authorities request it," it said.
The raid took place as part of the ongoing investigations concerning the national elections that took place last month. After pledging to counter corruption during his campaigning, Arevalo won the Aug. 20 second-round run-off election.
Anti-corruption prosecutor Rafael Curruchiche has been investigating Arevalo's Seed Movement party. It is worth noting that the U.S. government has sanctioned Curruchiche for allegedly obstructing the fight against corruption.
© 2023 Latin Times. All rights reserved. Do not reproduce without permission.