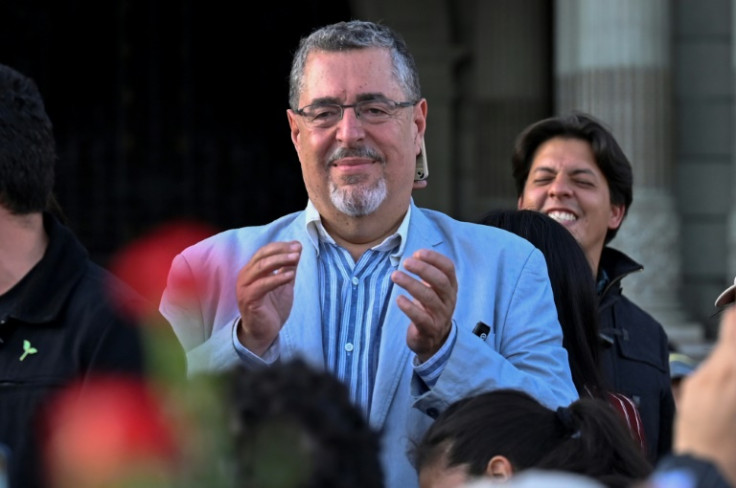 The well-being of Guatemala's new president-elect Bernardo Arévalo was under "serious and urgent" threat, the Inter-American Commission on Human Rights (IACHR) has warned the country, urging the government to provide him with more protection.
The IAHCR said in a statement Thursday his running mate, vice president-elect Karin Herrera, was also facing the threat, as the commission has became aware of "at least one" plot to harm or murder them, ABC reported.
The IACHR said in a statement that "there is concern about information on at least one possible plan to attack the life and welfare" of Arévalo and Herrera.
"At least three sources within the government that are considered highly reliable have warned about the existence of a plot codenamed 'Colosio,'" the commission mentioned in the statement, referring to the 1994 assassination of a candidate named Luis Donaldo Colosio during a Mexican election.
Following the statement, Guatemalan officials informed the IACHR that Arevalo and Herrera were under an intensified "broad protection scheme." In response, the IACHR asked the government to detail its actions in probing the threats, Reuters reported.
The government, in a statement, said it had provided "all necessary protection measures," adding, "The commission must always speak objectively and guarantee impartiality due the consequences of unfounded statements."
Guatemalans voted overwhelmingly for Arévalo in the Aug. 20 elections. Arévalo's resounding triumph in Guatemala's presidential election marks an important event in the country's history, as he comes with the promise of curbing illegal migration, which had long been a point of friction between the nation and the U.S.
However, following his win, his opponent, former first lady Sandra Torres, hasn't accepted defeat or made any statements, and the official results still remain to be approved.
The election results are also yet to be certified, an important step that needs to be completed before Arévalo can step into the role.
Born in Uruguay, 64-year-old Arévalo is the son of former President Juan José Arévalo, who was in office till 1951, following which he handed over power to Jacobo Árbenz. Juan José Arévalo had to leave Guatemala in 1954 after a CIA-backed coup removed Árbenz.
© 2023 Latin Times. All rights reserved. Do not reproduce without permission.