A Texas gunman who opened fire at a couple at an aquarium restaurant, killing one and wounding the other before fatally shooting himself, was reportedly out on bond and had a history of mental illness, authorities confirmed over the weekend.
The shooter, identified as 39-year-old Danny Cazares, reportedly approached the couple shortly after 8 p.m Thursday, July 8, as they were finishing dinner in the bar of the Downtown Aquarium Restaurant, along Bagby Street, Houston.
Cazares then allegedly pulled out a gun and "immediately started firing rounds" at them, Houston police Executive Assistant Chief Matt Slinkard said. After attacking the couple, Cazares fatally shot himself in the head, Associated Press reported.
According to witnesses' statements and CCTV footage obtained from the restaurant, Cazares was sitting at the other end of the bar before getting up and unloading his firearm on the couple. The husband, Gabriel Moriones Vargas, 28 was pronounced dead at the scene. Meanwhile, the wife, 24, who was shot in the leg, was immediately transported to a nearby hospital for treatment and is now in stable condition.
No other bystanders were reportedly injured in the altercation.
The wife told the investigators that she and her husband did not know the man who shot them.
"This was a tragic, isolated incident, with no relationship between the victims and the suspect," Houston Police Chief Troy Finner said in a statement Friday, July 9.
Cazares was previously arrested on a gun possession charge and had been freed from jail on bond in April, according to Click2Houston. Prior to this, Cazares had been arrested for various charges including theft, drunken driving, and possession of marijuana, with a long criminal record dating back two decades.
In October 2020, Cazares was also reportedly charged with criminal mischief for trashing a motel room. The suspect reportedly thought someone was inside his motel room, so he trashed it while trying to find the person. Cazares had reportedly taken "some medication to calm him down," according to court records.
A month before this, on Sept. 18, 2020, Cazares was accused of trespassing inside a Houston area fire station's residence quarters. When he was found, Cazares claimed that he "was scared because someone was following him earlier in the day," and came there to escape from his stalker, Fox News reported.
Cazares also reportedly spent 30 days at a drug and alcohol treatment facility in Beaumont, Texas, in January and February this year.
According to reports, more than 63,000 defendants released on bond have been charged with the crimes since 2015.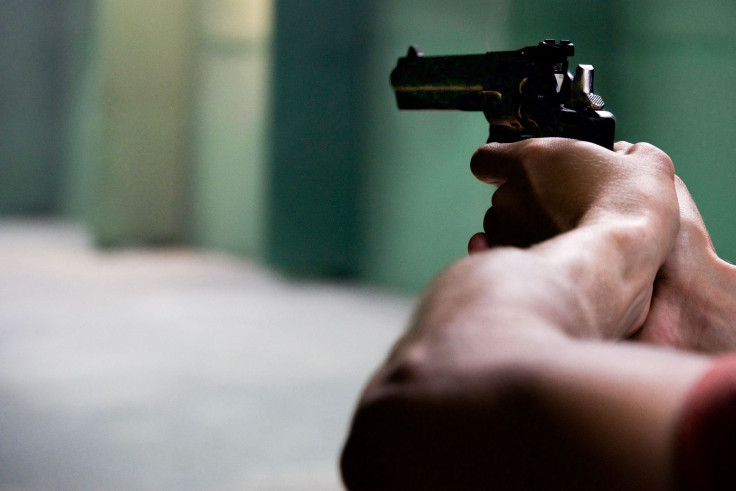 © 2023 Latin Times. All rights reserved. Do not reproduce without permission.