Three men suffered grievous injuries after they were reportedly shot outside a strip mall in Queens after a drug deal gone wrong on Saturday, Dec. 18.
At around 3:30 p.m. on Dec. 18, two men allegedly walked up to the three victims who were sitting inside a vehicle parked outside the Rochdale Village Shopping Center near Baisley and Guy R. Brewer Boulevard.
After the two groups engaged in an argument, one of the suspects allegedly started shooting at the men in the car. A 29-year-old man who was sitting inside the vehicle was shot in the head. Another 29-year-old man and a 31-year-old man were shot in the back, NY Daily News reported.
"Man, it's crazy. You got a lot of elderly people that come here every day to shop," a customer who was shopping at the shopping center said. "I don't understand. We're going through COVID-19 and all this other crap. They need to wake up and realize life is more precious than anything."
Emergency Medical Services (EMS) and officers from the 113th precinct responded to the scene and transported the three victims to Jamaica Hospital. The victims are reportedly now in a stable condition and are expected to survive their injuries from the violent ordeal.
Following the shooting, the suspects jumped into a red 2012 Ford Focus with New York plate KRM9614 and fled toward Guy R. Brewer Blvd, AM New York Metro reported.
Officers released photos of the suspects on Sunday, Dec. 19, and are seeking the public's help in identifying them. Anyone with information regarding the assailants is asked to call Crime Stoppers at (800) 577-TIPS.
In the photos, one of the suspects can be seen wearing a black, fur-lined jacket, a light-blue surgical mask, black pants, and black sneakers. Meanwhile, the other suspect is seen in a black jacket, a black face mask, black pants, and white high-top sneakers.
In a similar but unrelated incident, a teen was shot and killed at a Brandon apartment complex in a case of a drug deal gone wrong on Oct. 1, 2021, Fox 13 reported.
On Friday. Oct. 1 night, officers from Hillsborough County received a report of a possible shooting and responded to the Lakeshore Apartment Complex, located on Lake Chapman Drive. When they arrived, they found the 16-year-old victim dead inside the apartment complex.
The 17-year-old suspect, identified by the sheriff's office at Jadon Christian Felix Saunders-Rigueur, was arrested on Wednesday, Oct. 6, 2021, and was taken to the Juvenile Detention Center. He faces charges of first-degree felony murder while engaged in robbery, third-degree murder with a firearm, robbery with a firearm, and purchase of cannabis.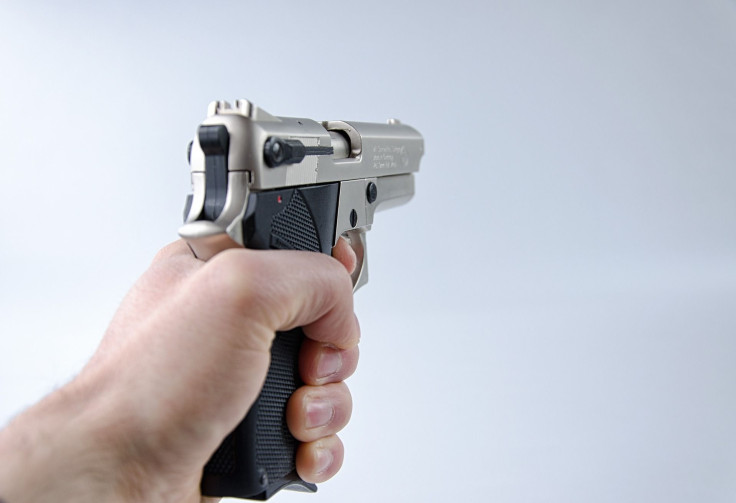 © 2023 Latin Times. All rights reserved. Do not reproduce without permission.