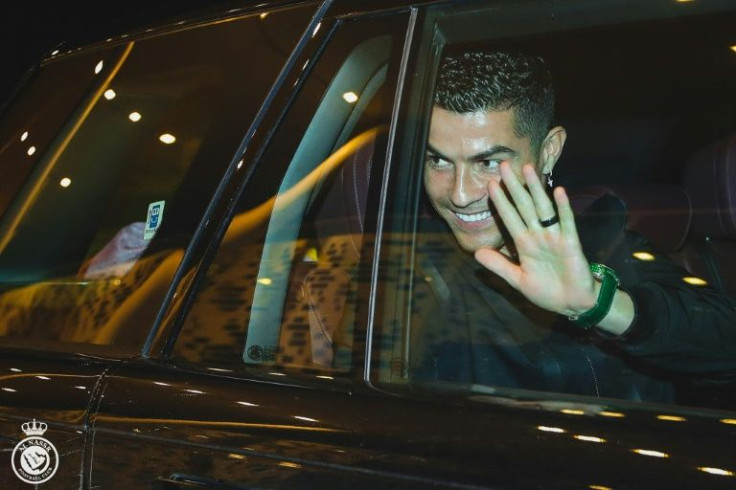 Football player Luiz Gustavo has admitted that Cristiano Ronaldo's presence is making life "difficult" for fellow Al-Nassr players.
Following his release from Manchester United, the five-time Ballon d'Or winner moved to Saudi Arabia.
The Portuguese star has not made the immediate impact expected of him in Riyadh, reported GOAL.
He recorded only one goal from the penalty spot during a run that has seen Al-Nassr win one of two league games. The club also suffered a Saudi Super Cup defeat to Al-Ittihad.
Gustavo from Brazil is delighted to have Ronaldo on board, but he told RT Arabic about the problems that have such an iconic figure can pose.
He said that certainly the presence of Ronaldo "makes it difficult" for his teammates, as all "teams seek to participate against him in the best possible way." He added that Ronaldo "gives motivation to everyone (on the opposition)."
On the benefits that Ronaldo brings, Gustavo shared that the star's presence at Al-Nassr gives a great advantage to the group. They learn from him every day, "given the great capabilities he possesses, both technically and physically."
According to the footballer, Ronaldo was created for challenges and he always "succeeds in them," and everyone "here is waiting for what he will present." He noted that Ronaldo has already "scored his first goal, and he, therefore, got rid of the pressure."
Meanwhile, Al-Nassr star Jaloliddin Masharipov shared how the team reacted to Ronaldo being named captain, reported Sport Bible.
He was awarded the captaincy on a permanent basis after he moved to Saudi Arabia. He has worn the armband in each of his three appearances for the club.
Defender Abdullah Madu lost the privilege of being skipper, but Masharipov said that there was no issue from the group. They felt that Ronaldo, who has captained the Portugal national team for many years, was more than suitable for the role.
He said that it'd be a "little strange if the rest of the players are captaining Ronaldo."
The Uzbekistan midfielder said that the team expected it, and that their former captain "willingly handed over the armband" to Ronaldo.
Ronaldo was offered luxury accommodation in the Four Seasons hotel in Riyadh. His family, friends and security guards are occupying 17 rooms in the hotel. The star is staying in the two-floor Kingdom Suite.
Masharipov, 29, refuted claims that Ronaldo is getting any special treatment. He said that other players were offered the same level of hospitality.
He had to vacate his No.7 shirt for Ronaldo, and now he wears the No.77. Masharipov said that when Ronaldo arrived, many people "spread rumors about my departure from the team."
Many people asked him if he would give up the "No. 7" jersey. The footballer said, "How can you not give it?! He is Cristiano Ronaldo!" He feels that such players "should always be respected!"
© 2023 Latin Times. All rights reserved. Do not reproduce without permission.