The body of assassinated Haitian President Jovenel Moise was found with 12 high-caliber bullets, with one of his eyes blasted out, after being attacked in his home at 1 a.m., July 7, according to court documents.
Carl Henry Destin, deputy justice of the peace in Pétion-Ville, told The Nouvelliste, that they found 12 holes in the president's body.
"The president's office and bedroom were ransacked. We found him lying on his back, blue pants, a white shirt stained with blood, his mouth open, his left eye gouged out."
Destin further shared that the president's body was riddled with a bullet on his forehead, one in each nipple, three at the hip, and one in the abdomen. The court announced that there were a total of 12 holes fired from a high-caliber firearm with 9 mm bullets.
Destin stated that no one else at the presidential mansion was shot but the First Lady. Martine Moise, the president's wife, was reportedly shot in the legs, arm, torso, and hand.
The 47-year-old Lady of the State was flown to Miami for treatment and surgery. She was later announced "out of danger" and in a "stable condition."
Jomarlie Jovenel Mose, one of the president's three children, hid from the gunmen in her brother's bedroom during the shootout, according to Destin.
Meanwhile, her brother was cuffed beside a maid as assailants enter the residence, declaring a "DEA operation."
Other than the 9mm rounds found during the assassination, there were "5.56 and 7.62 mm cartridge cases were found between the gatehouse and the interior of the residence," Destin said.
Reports claimed that the armed assailants spoke Spanish or English and were impersonating as agents of the U.S. Drug Enforcement Administration.
Haitian U.S. ambassador Bocchit Edmond told The Guardian that it "was a well-orchestrated commando attack."
Earlier, four suspects have been shot to death by Haitian security personnel involved in the assassination of President Jovenel Moise in his home, chief of police Leon Charles said. Two other suspects had been apprehended in Pelerin.
"We are chasing them so that either in the exchange of fire they will be killed or we Charles said in a press statement. "We will continue to hunt them down."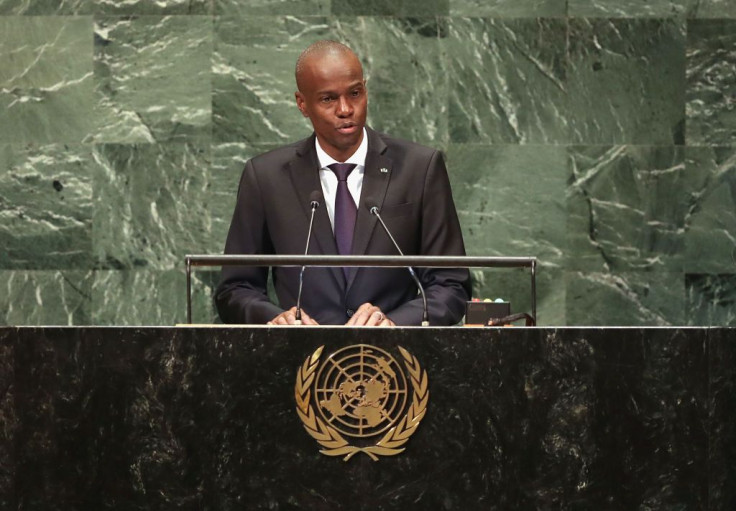 © 2023 Latin Times. All rights reserved. Do not reproduce without permission.