Tension is rising over in Jerusalem with reports that the Hamas militant group launched a rare rocket attack in what is seen as a response to the deadly clashes that happened at an iconic mosque. This development placed the region closer to a full-fledged war with innocent lives caught in the crossfire.
According to the Associated Press, the attack was launched on Monday after more than 700 Palestinians were hurt in the clashes with Israeli security forces at the Aqsa mosque in Jerusalem and across the West Bank. This led to more than 500 people being treated at hospitals.
"The terrorist organizations in Gaza have crossed a red line and attacked us with missiles in the outskirts of Jerusalem," Prime Minister Benjamin Netanyahu said. "Whoever attacks us will pay a heavy price," he said, warning that the fighting could "continue for some time."
This development comes not long after Hamas issued an ultimatum to Israel to stand down following the attacks, Reuters reported. Israel did not immediately respond to the threat of the militant Islamist group that controls the Gaza Strip. However, Israel's military announced they were suspending for a day a major exercise that could see the situation escalate.
As a result of the attacks, Israeli police banned Jewish groups from paying Jerusalem Day visits to the holy plaza that houses al-Aqsa. They also changed the route of a traditional Jerusalem Day march, where thousands of Israeli flag-waving Jewish youth walk through the Old City.
The recent confrontations come not long after weeks of nightly clashes between Palestinians and Israeli police in Jerusalem. The tensions were fueled by the planned eviction of dozens of Palestinians from the Sheikh Jarrah neighborhood of East Jerusalem. Israeli settlers have waged a lengthy legal battle to take over properties.
Washington, through State Department spokesman Ned Price, condemned the rocket attacks on Israel and called on both sides to calm the situation down.
"More broadly, we're deeply concerned about the situation in Israel, the West Bank and the Gaza Strip, including violent confrontations in Jerusalem," Price said.
The State Department spokesman added that the US would remain "fully engaged" and praised steps by Israel to cool things down, including the court delay in the eviction case.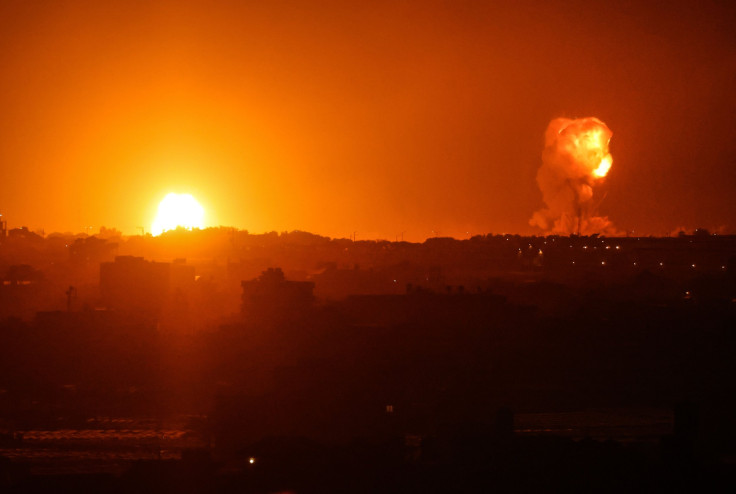 © 2023 Latin Times. All rights reserved. Do not reproduce without permission.