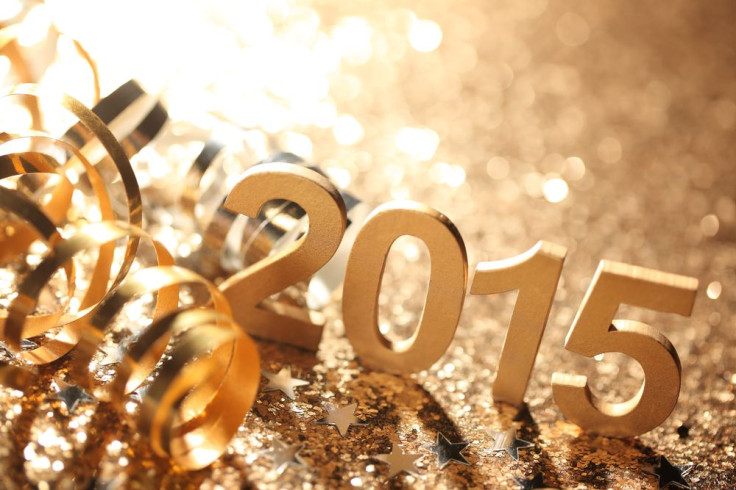 The New Year is just a few hours away! This is the time to reflect on 2014 and take stock, to acknowledge your mistakes and celebrate your triumphs. But it's also a time to look forward. 2015 is sure to hold many surprises and surely you must be looking forward to starting a fresh year with fresh goals and new ideas. To help you out with those New Year's resolutions and to keep you motivated and inspired for 2015, here are 7 Inspirational Quotes for the New Year.
"I hope that in this year to come, you make mistakes. Because if you are making mistakes, then you are making new things, trying new things, learning, living, pushing yourself, changing yourself, changing your world. You're doing things you've never done before, and more importantly, you're Doing Something. So that's my wish for you, and all of us, and my wish for myself. Make New Mistakes. Make glorious, amazing mistakes. Make your mistakes, next year and forever." - Neil Gaiman
"Make New Year's goals. Dig within, and discover what you would like to have happen in your life this year. This helps you do your part. It is an affirmation that you're interested in fully living life in the year to come. Goals give us direction. They put a powerful force into play on a universal, conscious, and subconscious level. Goals give our life direction." - Melodie Beattie
"The object of a New Year is not that we should have a new year. It is that we should have a new soul and a new nose; new feet, a new backbone, new ears, and new eyes. Unless a particular man made New Year resolutions, he would make no resolutions. Unless a man starts afresh about things, he will certainly do nothing effective." ― G.K. Chesterton
"For last year's words belong to last year's language, and next year's words await another voice." - T.S. Eliot
"Another fresh new year is here . . .
Another year to live!
To banish worry, doubt, and fear,
To love and laugh and give!" - William Arthur Ward
"Hope
Smiles from the threshold of the year to come,
Whispering 'it will be happier'..." - Alfred Lord Tennyson
"Cheers to a new year and another chance for us to get it right." - Oprah Winfrey
Image Courtesy of Shutterstock.
© 2023 Latin Times. All rights reserved. Do not reproduce without permission.