A royal expert is not happy about Prince Harry and Meghan Markle not producing content for Netflix in more than 14 months.
The Duke and Duchess of Sussex signed a deal with the streaming giant in September 2020, and now Daniela Elser is asked about the content that the pair were supposed to deliver, reported Daily Star.
She wrote in the New Zealand Herald that more than 14 months ago when the couple's "money-making marriage" with Netflix was first revealed, they "loftily promised they would be making 'content that informs but also gives hope.' Goodo then, but where is it?"
The couple had announced two projects for the platform, and one of them is a documentary about Invictus Games, which is Harry's charity sporting event. The other project announced by them is Pearl, which is a children's animation. According to Elser, the two productions might be "powerful" and "touching," but there are chances that viewers won't be thrilled by them. She said that on paper, the two projects don't exactly sound like they will be "setting viewers or Hollywood on fire."
After signing the deal with Netflix in 2020, Harry and Meghan said in a statement that their "focus will be on creating content that informs but also gives hope." They said that as new parents, "making inspirational family programming" is also important to the couple, who have two children. The deal came less than a year after the two quit the Royal Family and moved to the US for a more independent life.
Harry and his wife have a production company now. The couple can create content like children's programs, feature films, scripted shows, docu-series and documentaries.
Meanwhile, Public Relations expert Richard Hillgrove claimed that Harry's new life in America is "a million miles from what he wanted". He said that unfortunately, the royal is "just like a rabbit in the headlights and caught up in it."
Hillgrove went on to say that Harry looks jaded, and "doesn't look like a happy person at all." He found it funny that during a 2019 interview, Harry said that he was withdrawing from the Royal life because he wasn't interested in being in the limelight. But according to Hillgrove, Harry has "morphed into this creation" in the US where "he is on the top of a bus, singing with (host) James Corden."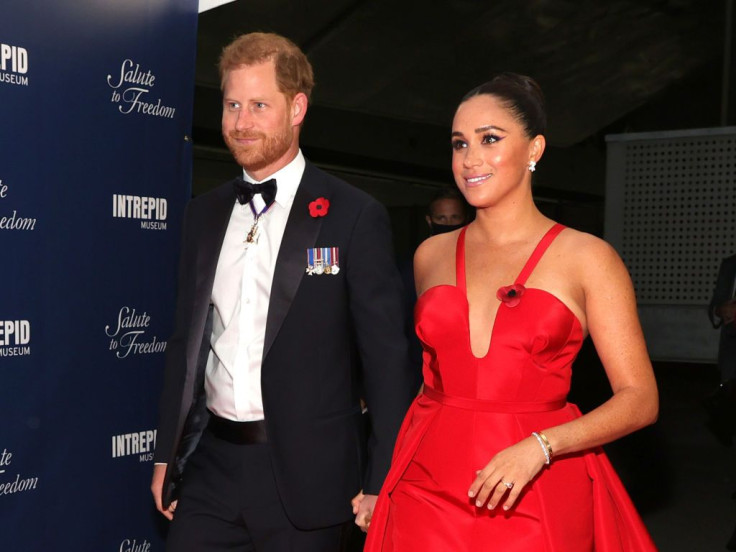 © 2023 Latin Times. All rights reserved. Do not reproduce without permission.