Royal insiders are far from convinced by Prince Harry and wife Meghan Markle's external show of their "woke ways".
According to Daily Star, Angela Levin, a renowned journalist and royal biographer lambasted the couple for their stance on global crises recently, and branded their views as "phony". Her caustic comment comes shortly after a recently YouGov indicated that the Sussexes' popularity was wearing thin since the Oprah Winfrey fiasco.
"I think Harry and Meghan's grandiose, comfy and caring comments about the situation in Afghanistan, the disaster in Haiti, and new Covid variants is another example of them trying to set up some sort of alternate woke royal family," said Levin, as per the report. The biographer further averred how their recent talks about wanting to alleviate suffering among those they know and don't know sounded far-fetched.
Harry and the mum-of-two implored fans to do their bit by donating to humanitarian causes such as World Central Kitchen. However, there has been no approximate estimate of how much funds have the Sussexes personally directed towards the causes.
The duke's positive opinion ranking has reportedly taken a steep dip since April to 34%, with his wife's popularity falling suit to 26%, in data that was collected between Aug. 27 and Aug. 29. A volley of critics is of the opinion that the UK isn't really the market for Harry and the former "Suits" star.
The low rankings drew vicious comments from staunch royal family loyalists who urged the duke and duchess to apologize to the royal family for wreaking havoc through their alleged public onslaughts. The Duchess hinted at the royal family being racist and extending no support when she was at her lowest during her stay in the Palace.
Despite the dive in the ratings, Harry and Meghan haven't really hit rock bottom. Prince Andrew's popularity as per polls is reported to stand at just 6%, following his association with the deceased defamed mogul Jeffrey Epstein.
Harry and Meghan's spokespersons are yet to comment on the ratings. The updates come amid talks of Queen Elizabeth contemplating sending an invite to the Sussexes for having them over on Christmas. If things pan out as speculated, the invite will mark Meghan setting foot for the first time in the United Kingdom after Megxit.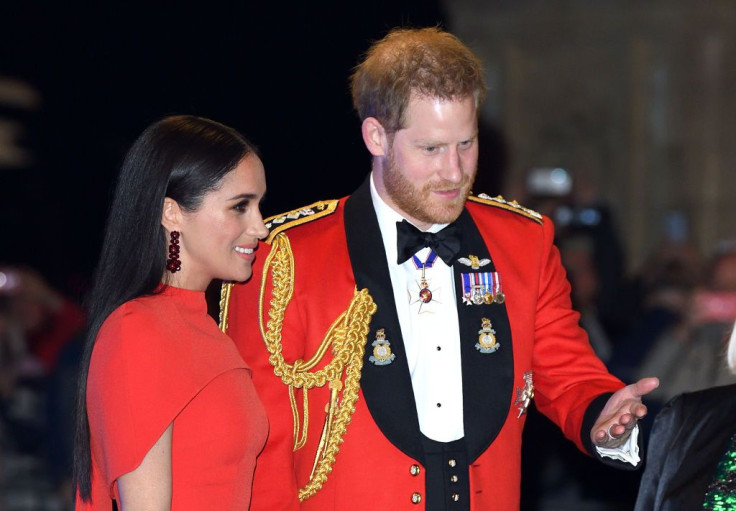 © 2023 Latin Times. All rights reserved. Do not reproduce without permission.