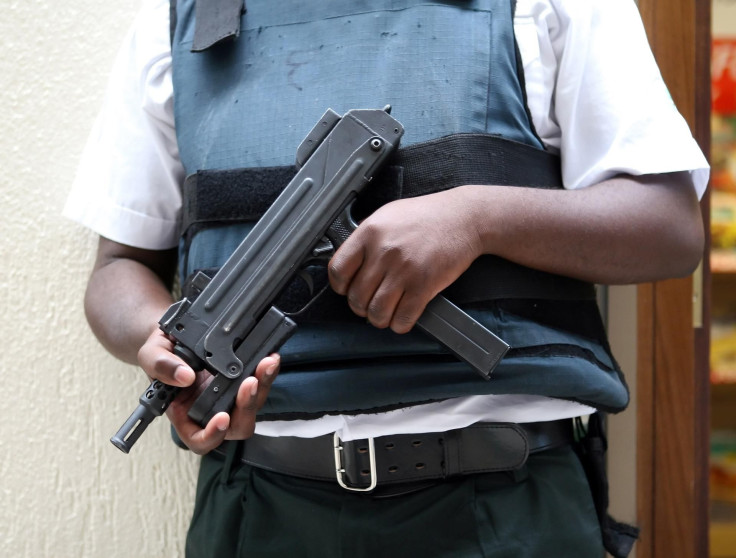 The Nashville school shooter Audrey Hale expressed "heartbreak" over the 2022 death of a student basketball teammate with whom she had been "infatuated."
Sydney Sims was killed in a car accident in August 2022, according to an obituary.
Samira Hardcastle told The Post "Tomboyish" Hale had been deeply affected by the death of Sydney Sims.
Hale, who the police claimed was transgender and had begun to identify as using he/him pronouns, uploaded a TikTok in February on an account named "iam_aiden10" that has since been deleted in honor of "Syd."
Hardcastle, a classmate of both girls in middle and high school, said, "After Sydney's tragic death, Audrey was really heartbroken over it ... I just feel like she took it differently than some of us did. She was still posting about Sydney almost daily.
"What I knew of her was more admiring [Sydney]. Maybe even infatuation. That's specifically who she really, really looked up to."
Hardcastle claimed that she had last seen Audrey a month prior when they had both attended a radio show taping for their friend Avieranna Patton.
Audrey shot her way into her former primary school on Monday, killing three nine-year-old students and three staff members.
"I don't think she was with anyone. She was just kind of by herself," Hardcastle said, adding, "I don't think that they were very close, but I think Audrey looked up to [her] like she looked up to Sydney. But I don't know that it was ever, like, a two-way thing."
"This is my last goodbye. I love you ... See you again in another life," Hale messaged Patton. Patton was the last person Hale contacted in the minutes before her shooting spree.
She also described Patton as "the most beautiful person I've ever seen and known all my life," adding, "My family doesn't know what I'm about to do. One day this will make more sense. I've left more than enough evidence behind. But something bad is about to happen," New York Post reported.
Hale, according to Hardcastle, was a "tomboy" in elementary school but didn't seem to change until she was an adult.
She added that she was unaware of any personal connections Hale may have had with Sims.
Hale was instructed by Maria Colomy at the Nossi College of Art & Design in Nashville when she was an adult. According to Colomy, Hale's transition started around the same time that she was going through a breakup.
Hale had written about how she missed Sims and frequently posted pictures of the pair playing basketball, according to the teacher.
"The only thing I would see [Hale] post would be about this girl," she told CNN.
"She had been openly grieving about that on social media, and during the grieving is when she announced that she wanted to be addressed as a male," Colomy added to the New York Times.
Although the Nashville Metro Police say they are still looking into Audrey's decision to shoot up the private Christian primary school Covenant School, which she had previously attended, they have found a manifesto she had written before the shooting spree.
According to Nashville Police Chief John Drake, authorities are investigating whether knowing Hale's name contributed to the killing.
© 2023 Latin Times. All rights reserved. Do not reproduce without permission.