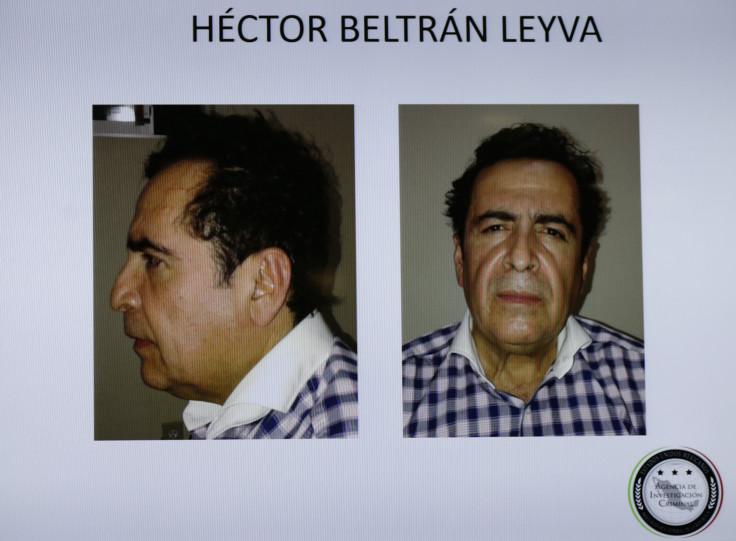 Mexico's government has arrested another high-profile drug leader with the capture of Héctor Beltrán Leyva, the alleged leader of a family-run drug cartel. The Associated Press reports that soldiers arrested Leyva, 49, at a seafood restaurant in San Miguel de Allende, Guanajuato, Mexico.
"Obviously this is not the Beltrán Leyvas' organization in its strongest moment ... but it continues to be a criminal organization capable of generating localized violence in some states," Mexican security expert Jorge Chabat said to the AP.
This marks the ninth capture of a cartel leader by Mexico's government since 2009. President Enrique Peña Nieto took to Twitter on Wednesday night to address the arrest of Beltrán Leyva. "This action proves the effectiveness of the public policy of security and law enforcement to achieve the Mexico at peace that we desire," read his tweet, translated from Spanish to English.
Here are four fast facts about Héctor Beltrán Leyva:
1. Beltrán Leyva (also known as "The Engineer" or "The H") was born on Feb. 16, 1965 in the state of Sinaloa. He is indicted in New York and District of Columbia courts with a bounty of $5 million for his capture in the U.S. and $3.7 million in Mexico.
2. Leyva took over the reigns of the family drug cartel after his brother, Arturo, was killed in 2009 by soldiers. His two other brothers are jailed due to cartel-related activities.
3. The Beltrán Leyva cartel is said to have had power in parts of central Mexico and the state of Morelos. After the arrests and death of Leyva's siblings, the cartel lost some momentum but according to the U.S. Treasury Department, the cartel was regaining its control since November 2013.
4. Federal criminal investigations chief Tomás Zerón revealed that Beltrán Leyvas was living as a businessman selling real estate and art after acquiring the family cartel.
© 2023 Latin Times. All rights reserved. Do not reproduce without permission.