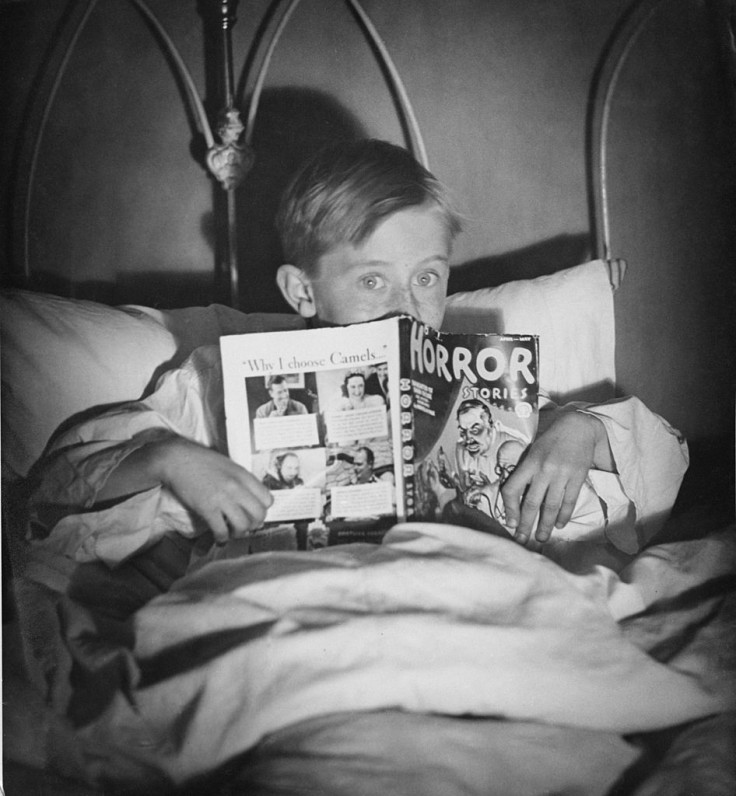 Halloween is almost upon us. Sure, there are tons of horror flicks to watch during the spooky season, but there are also many suspenseful comic books that deserve a read. Whether you like slashers, ghost stories, paranormal, creatures, gore, or murder mysteries you'll find something in this list of eerie picks recommended for a night of intrigue and terror. So light a candle, grab a blanket and dig into these bone-chilling tales !
The Nice House On The Lake (DC Comics)
From best-selling author James Tynion IV, comes the terrifyingly dark apocalyptic mystery-thriller The Nice House On The Lake. The must-read limited series published by DC Comics imprint Black Label is a dark twisted story written by Tynion, featuring art by fellow Detective Comics partner Alvaro Martinez Bueno. Tynion, who is no stranger to horror with multiple books on this list, "has changed the face of horror in modern comics."

Imagine a childhood friend invites you along with other close-ish acquaintances to a beautiful lake house for a week-long summer getaway. What could go wrong at this enormous and astonishingly beautiful modern - private home overlooking the lake? Everyone invited somewhat knows Walter personally either from childhood or more recently. They all know that he's kind of awkward, but how well do any of them actually know him? Looking for a chance to reconnect and get away, the group soon finds out the horrible truth, that Walter is not human and that they were specifically chosen on the brink of human extinction. It's a mysterious story about power, humanity, betrayal and compassion.
Find HERE:
(2021) 12- issues Volume 1 is available now, with volume 2 releasing next March
2. The Silver Coin - (Image)

The new horror anthology miniseries comes from Eisner-winning artist Michael Walsh, and a team-up with an all-star line up of collaborators including Chip Zdarsky, Kelly Thompson, Ed Brisson and Jeff Lemire. The mature series tells a different story in each individual issue in a shared supernatural world. The first issue starts off in the late 1970s with a rock band whose members have been down on their luck in a changing industry and discover a mysterious silver coin that changes everything for them. Without giving too much away, fame always comes at a cost. Dive into this nitty gritty hardcore series that isn't scared to go dark with all kinds of mayhem, blood and destruction in its diverse display of terrifying tales.
Find HERE:
(2021) Volume 3 TP will be available November 23, 2022
3. Scarenthood (Idw)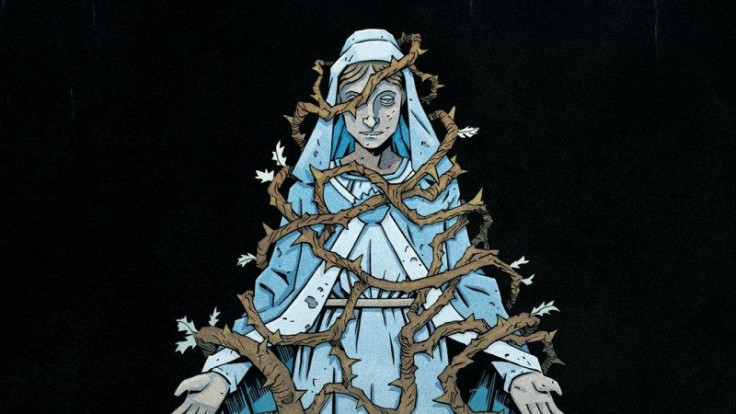 Readers looking for a fun and comedic new horror adventure, this four issue mini- series takes you on a ghost- hunting journey unlike any other. From writer and artist Nick Roche comes Scarenthood, a humorous yet chilling tale that is today's Goonies but with adults! Nick gives readers a spell-binding journey that encompasses adult humor, profanity and fear. This fun adventurous team-up is the perfect balance of horror and comedy and a great read for adults.

"What would scare you the most: fighting demons… or letting your kids down?" Scarenthood is what happens when the Goonies meets housewives and single fatherhood in the ultimate team up against the paranormal all before nap time. A group of parents including our protagonist Cormac come face to face with an ancient evil while their children are away on a field trip. Uptight and work- obsessed Cormac reluctantly takes a dare to enter a "supposedly haunted" section beneath the old Church Hall, proving that sometimes arrogance can literally come back to haunt you. Shocked and in disbelief Cormac sees something haunting that unearths a decades old mystery about a little boy that went missing, while also unleashing something dark.
Find HERE:
(2020) Mini-series 4 issues
4. The Conjuring: the Lover (DC Comics)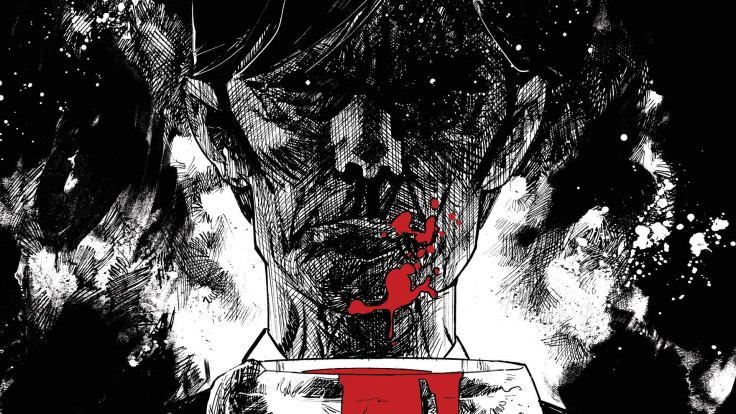 DC Horror presents The Conjuring the Lover, the terrifying five- issue miniseries serving as a prequel to the movie The Conjuring: The Devil Made Me Do It. "The Lover" is a real compliment to the film's horrifying universe and gives readers clues to the film. The miniseries also contains spine-chilling grim short stories in each issue from the artifact room by some of comics top creators.
The first few pages start right off with a glimpse of a gruesome sacrifice and a brief look into the Occultist. The series follows a young girl named Jessica as she returns to her freshman year of college after winter break. Jessica is not only dealing with the anxieties of moving, keeping up her grades, and dating but the unnerving feeling that she's being followed. Something evil is watching her, a sinister presence has made her its target. Read the hair-raising suspenseful tale crafted by conjuring screenwriter David L. Johnson - McGoldrick and Rex Ogle, paired with the grisly artwork by Garry Brown and shocking covers by Bill Sienkiewicz. The book's use of shadows, dark spaces and corners adds to the suspense of every panel.
The imagery provides a perfect addition of classic horror elements with its eerie tone and mood of the story.
Find HERE:
(2021- five issues)

5. Something is Killing the Children (Boom Studios)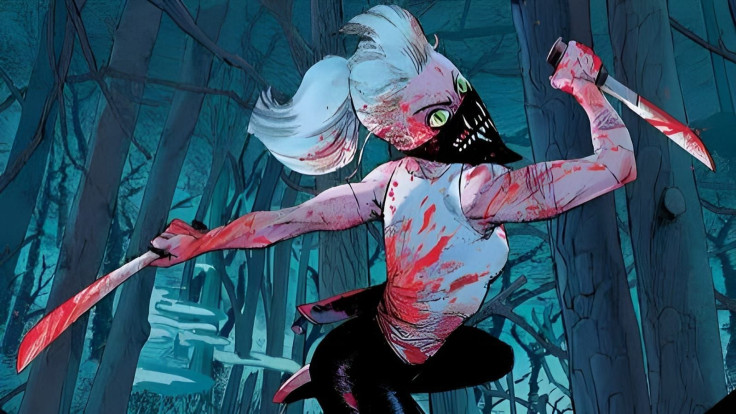 IT'S THE MONSTERS WHO SHOULD BE AFRAID. The smash-hit ongoing comic series, co-created by James Tynion IV and Werther Dell' Edera, is published monthly by Boom! Studios and has sold over one million copies. The page-turner, "SIKTC" is a creepy shocking mystery thriller full of chaos and gore galore.The original take on monster-hunter genre is very well written, and full of vibrant graphic artwork that pairs perfectly. Full of blood, limbs and action the series is sure to keep readers entertained.

Children start to go missing in small-town America, Archers Peak and the ones that do return have horrifying stories of terrible creatures that can't be explained. Imagine waking up in a ditch and hearing the terrifying screams of your friends. The town's only hope of finding and exposing these terrifying shadow creatures is a mysterious stranger named Erica Slaughter who claims to see these creatures and kills monsters as her mission.
Find HERE:
(2019 - ongoing)
6. Gideon Falls (Image)

"Do you believe in Evil?" From the acclaimed best-selling creative team behind Old Man Logan and Green Arrow, Jeff Lemire and Andrea Sorrentino bring the thriller-horror comic series - Gideon Falls. The dark and complex psychological story is not driven by gore, but instead focuses more on exploring the nature of evil. The visuals and gloomy color palette adds to the overall sinister and morbid tone of the series as it delves into obsession, mental illness, and faith.

When a quiet town's local pastor passes away, Father Fred, a washed up Catholic priest makes his way to the rustic town Gideon Falls for a new beginning. The central character Norton Sinclair is an isolated young man seeking therapy for his odd obsessions and conspiracy theories. Their lives become intertwined in the town full of dark secrets, and the mystery regarding an old otherworldly barn that appears out of nowhere bringing death and madness in its wake. After Fred receives a vision of the late priest, he starts to investigate the mysteries of the town.
Find HERE:
(2018-2020)
​7. Nita Hawes' Nightmare Blog (Image)

From the universe of Eisner-nominated series Killadelphia comes the terrifying tie-in, Nita Hawes' Nightmare Blog. Any fans of vampires in comics will know the name Killadelphia. It has become a horror staple with its modern take on classic vampire elements mixed with current hardships like racism, policing and violence that elevated the story into something bigger. Written by acclaimed writer Rodney Barnes and illustrated by Jason Shawn Alexander, and Patric Reynolds, the series is a separate tie-in set in the vampire world of Killadelphia but with new monsters, set in the city of Baltimore.

"Bodymore, Murderland", "Killadelphia" - these are the nicknames given to these monster-stricken cities. "Baltimore is the home to Demons" not just corrupt government officials but literally demons. The series follows Jimmy Sangsters former lover - Nita Hawes. The titular character, Nita is a parapsychology professor who has a blog focusing on the unexplained and begins a quest to rid her own city of demons. Guided by the ghost of her dead brother who was the victim of a police shooting, Nita tries to navigate amongst the evil lurking in the streets of Baltimore while facing her own trauma.

Find HERE:
(2021- ongoing)
8. CREEPSHOW (Skybound)
Just in time for Halloween the brand new star-studded five-issue comic book anthology launched in September. Based on the hit Shudder TV anthology series that began as a commemorative tribute based on the horror comics of the '50s and '60s, and also honoring George A. Romero and Stephen King's iconic 1982 film.

Each issue of CREEPSHOW will feature different creative teams with unique horrifying standalone stories. The first issue tells the story of obnoxious teen trick or treaters that mess with the wrong house and are in for a real treat. Chris Burnham, Paul Dini, Steve Langford, Josh Malerman, and Kelley Jones are listed as some of the talent.
Find HERE:
(2022)
9. Harrow County (Dark Horse)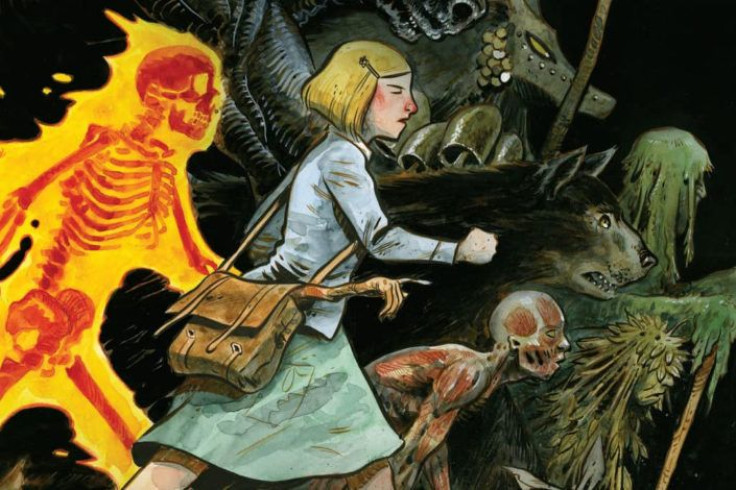 The Eisner - nominated and disturbingly charming series created by writer Cullen Bunn and artist Tyler Crook, is published by Dark Horse Comics. The gothic-horror fairy tale follows Emmy Crawford, a young girl living near the woods in Harrow County. Growing up she always knew the woods surrounding her crawled with monsters and ghosts - but nearing adulthood she soon discovers that she's deeply connected to the land's magic. Using her newly discovered powers she defends Harrow from the surrounding darkness. Once the townsfolk learn of this, Emmy could be in a lot of trouble. With hauntingly beautiful atmospheric art, and an interesting suspenseful story, Harrow County will appeal to all kinds of fans of horror and the supernatural.
Find HERE:
(2015-2018)
10. Dark Spaces- Wildfire (IDW)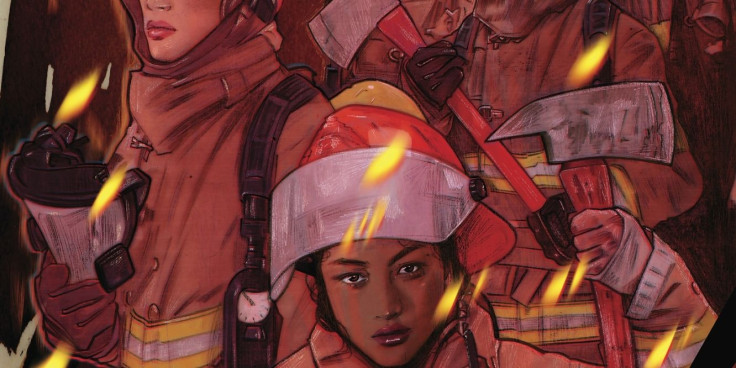 IDW Publishing presents the thrilling and mysterious new five-part series Dark Spaces: Wildfire from New York Times best-selling author Scott Snyder, and award-winning artist Hayden Sherman. Readers looking for an intriguing and dark new adventure, this original story features an all female cast and takes you on a mission of bravery, risk-taking and subsequently dealing with dire consequences. The first installment dropped this past summer.

From the world-renowned indie comic publisher, comes the unexpected heist adventure about five women who embark on a journey that can ultimately change their entire lives forever. Four fearless inmates have taken up the intense job of firefighting under their captain, Ruby. During one massive job they encounter a once-in-a lifetime opportunity, but do they take the risk?
Find HERE:
(2022) mini-series - issue 5 available November, 23, 2022
© 2023 Latin Times. All rights reserved. Do not reproduce without permission.