Hispanic Heritage Month is underway and with the NFL season in gear, it's a perfect opportunity to examine the standout Hispanics who are rostered and playing for various NFL teams. According to the NFL, as of 2020 only 0.4% of players were Hispanic or Latino. In 2022, that number might have edged up some, but won't be more than 2%.
Let's take a look at 3 Hispanics who are starting to make waves in the NFL.
1. Isiah Pacheco, Puerto Rico, RB, Kansas City Chiefs
Pacheco was a standout running back who played his high school and college football in his home state of New Jersey. The Rutgers star was drafted in the 7th round of the 2022 NFL Draft by the Kansas City Chiefs. He scored his first touchdown and rushed for 62 yards in his first game as a pro, leading his team in rushing n the Chiefs' victory over the Cardinals, 44-21.
In his second game on Thursday Night Football, Pacheco was used sparingly, scampering for 6 yards on 2 carries. Pacheco has dealt with tragedy growing up, losing his older brother and sister, victims of violent crime when he was growing up in Vineland, New Jersey. His father Julio traces his roots to Puerto Rico.
2. Chris Olave, Cuba, WR, New Orleans Saints
Mexican American Chris Olave caught 3 passes on three targets for 41 yards including a clutch 2-point conversion in the Saints' victory over the Falcons, 27-26. The two-point conversion was Olave's first NFL score and instrumental in the Saints' fourth-quarter comeback.
The Ohio State product was the No. 11 selection in the 2022 NFL Draft. The first-round pick was born in California and his father is of Cuban descent.
3. Malcolm Rodriguez, Mexico, LB, Detroit Lions
Malcolm Luciano Rodriguez was selected in the 6th round by the Detroit Lions, with the 188th pick. In his NFL debut, he tossed All-Pro lineman Jason Kelce and earned a total of six tackles. 'Rodrigo' impressed enough in preseason to earn a starting spot on the Lions roster.
He was born in Oklahoma and was a star at Oklahoma State. His father is from Mexico and his mother is Cherokee Native American.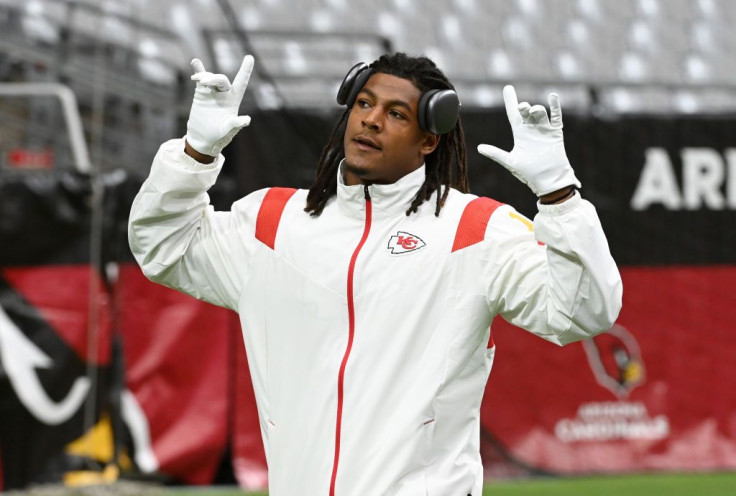 © 2023 Latin Times. All rights reserved. Do not reproduce without permission.