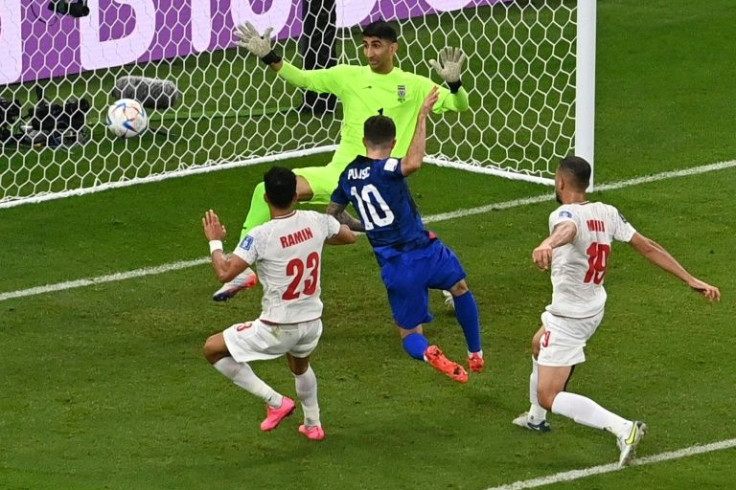 The 2022 FIFA World Cup in Qatar has had various memorable moments in group stage action. Upsets, surprises, and goals that will live on after the tournament.
Here are the Top 5 goals of the group stage
Richarlison de Andrade
Brazilian forward Richarlison de Andrade's impressive sideways scissor kick goal is arguably the best goal of the 2022 World Cup so far. Richarlison alley ooped the ball to himself, before he unleashed a stunning sideways bicycle kick at the 73rd minute in Brazil's match against Serbia. It was the first of two goals scored by the Brazillian standout.
Salem Al-Dawsari
The Saudi Arabian striker etched his name in the record books. Salem Al-Dawsari scored the winning goal that sealed the deal for one of the greatest upset in World Cup history, as Saudi Arabia shocked World Cup favorite Argentina, 2-1 in the group stage opener. In the in the 53rd minute, Al-Dawsari, sent a lazer of a shot past the Argentine goalkeeper.
Enner Valencia
The Ecuadorian captain found the back of the net, inside three minutes of kick-off against host country Qatar. Enner Valencia scored an amazing header off the assist from Felix Torres. It was the first goal of the 2022 FIFA World Cup at the Al Bayt Stadium in Al Khor, Qatar.
Lionel Messi
The Argentine veteran gave his country a 1-0 lead against Mexico, in one of his most important goals of his career. In a must win game, Lionel Messi scored with a powerful shot past Mexico's Memo Ochoa's left in the 64th minute to ignite Argentina to a 2-0 win against El Tri.
Christian Pulisic
The United States men's soccer team dominated the Iranians for most of the first half. It was Captain America himself, Christian Pulisic, that sacrificed his body to advance the USMNT to the round of 16. Pulisic came streaking down the middle of the field, before knocking the goal in from close range off the Sergino Dest assist in the 38th minute.
© 2023 Latin Times. All rights reserved. Do not reproduce without permission.