A New Orleans, Louisiana man may face a maximum sentence of life imprisonment after pleading guilty on Tuesday to conspiring to distribute at least one kilogram of heroin, which enabled him to fund his lavish lifestyle, the U.S Attorney's Office bared on Thursday.
Arthur Johnson, 44, and six other defendants were charged in 2018 with conspiring to distribute heroin in the New Orleans area, according to U.S. Attorney Duane A. Evans.
According to court records, agents intercepted communications between Johnson and Ricky Redd, a Chicago-based drug courier, on Dec. 27, 2017, where they discussed a pending delivery of heroin.
Redd reportedly drove from Chicago to New Orleans that day to hand over a bag containing approximately three kilograms of heroin to Johnson. Some few hours later that same day, the pair would meet twice at a Holiday Inn Hotel in New Orleans, according to surveillance agents.
During the first meeting, Redd delivered a red bag containing approximately three kilograms of heroin to Johnson, who would give Redd approximately $187,000 during their second encounter. Police said Redd has a small portion of the money that Johnson paid him.
The next day, on Dec. 28, 2017, agents arrested Johnson, confiscating three brick chucks and eleven bags of heroin, totaling 1.3 kilograms of the controlled substance, following a raid at his home in New Orleans East, San Antonio Express-News noted.
Detectives also intercepted six cell phones, over $11,000 in cash, as well as equipment used to pack and sell the illicit drugs, including a digital scale, a money counter, a kilogram press, and two sealed GNC Inositol bottles, which are used as "cutting agents" to dilute heroin.
Numerous items of jewelry, including diamond-encrusted necklaces and a diamond-encrusted Rolex watch, were also confiscated during the operations.
Investigations unraveled that between April 2017 and December 2017, the offender used thirteen cellular phones for his transactions with Johnson obtaining a disposable "burner" cell phone almost every month to avoid detection and wiretaps.
Pursuant to the plea agreement, the man agreed to forfeit a 2017 Mercedes Benz, $11,543.00 in cash, and an array of jewelry, including a Rolex watch covered in approximately 17.45 carats of diamonds, according to MRT.
The court also ordered Johnson to surrender a gold tennis necklace with 25.67 carats of diamonds, a ninja-shaped pendant with at least 10 carats of diamonds, a gold crown pendant covered in 5.42 carat of diamonds, and a gold tennis necklace with 4.68 carats of diamonds, among others.
U.S. District Judge Susie Morgan will sentence the defendant, who is facing a mandatory minimum sentence of 10 years imprisonment for the offense, on Dec. 1, 2021.
The heroin distributor, who is ordered to pay a mandatory $100 special assessment cost, may also be slapped with a fine of up to $10,000,000 and at least five years of supervised release upon his release from prison.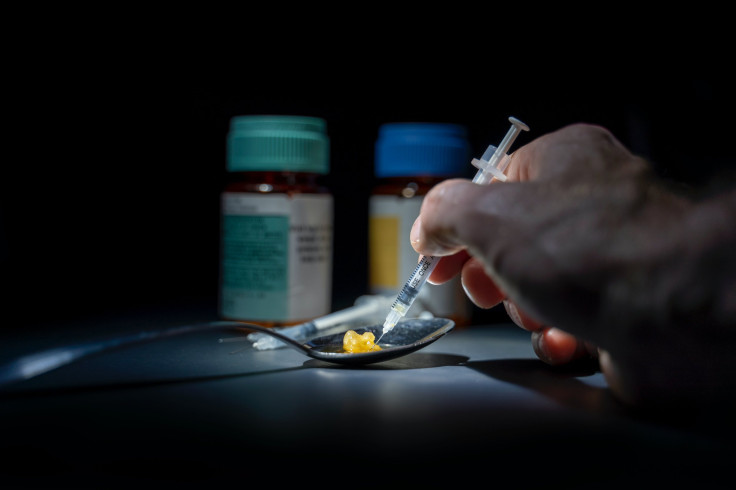 © 2023 Latin Times. All rights reserved. Do not reproduce without permission.