Myanmar authorities set up massive bonfires to torch some $670 million worth of narcotics including opium, heroin, methamphetamine, and cannabis across the country on Saturday, June 26, in a monumental crackdown on illegal substances.
The destroyed drugs were reportedly valued at over $670 million U.S. dollars or about 20,100,000,000 baht. The show of force comes on the heels of the country's narcotics suppression experts' statement that drug syndicates and smugglers have adapted to COVID-19 travel restrictions and are back in business, Bangkok Post reported.
Green-brown sacks of cannabis were reportedly stacked high at a compound in Yangon, alongside bin-liner-sized bags containing red-pink pills, presumably methamphetamine. Along with this, slabs of heroin, bags of ketamine, tramadol (an opioid), and ice (meth) were also reportedly laid out on a pyre and were set alight like a Viking funeral. Some 224 million methamphetamine tablets were also reportedly burned along with it.
Based on the instructions of a woman commander overseeing the event in Yangon, four military men reportedly pressed buttons on a table in front of them to trigger the combustion, as the stash worth $670 million went ablaze, Thaiger reported.
Similarly, other drug collections and stashes were burned at ceremonies held in Mandalay and Taunggyi in Shan State, Myanmar's anti-drugs police department said.
Some 40 tonnes of narcotics were reportedly also burned in neighboring Thailand on Friday, June 25, to mark the United Nations "International Day against Drug Abuse and Illicit Trafficking."
The United Nations noted recently that there has been an "overall sustained expansion of the methamphetamine market in East and Southeast Asia" despite COVID-19 travel restrictions in place.
Myanmar's vast, mountainous, and thickly forested borders reportedly provide an advantage for the smugglers to move large quantities of drugs into their neighboring countries. The poppy-covered hills in the country are an ideal location for illicit labs, with a largely unchecked supply of precursor chemicals flooding in from China.
The Golden Triangle, the area where the borders of Myanmar, Laos, and Thailand meet reportedly has been the hub of the drug trade in Southeast Asia for decades and is notorious for the production and trafficking of opium and heroin.
Recently, drug production in the country has largely switched to synthetic drugs such as methamphetamine and synthetic opioids such as fentanyl.
Similarly, more than $839 million worth of seized illegal drugs were reportedly destroyed in Myanmar last year to mark the annual International Day Against Drug Abuse and Illicit Trafficking.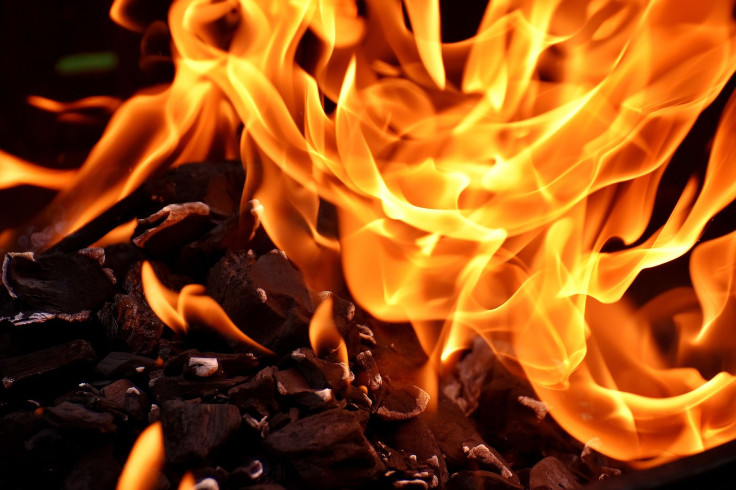 © 2023 Latin Times. All rights reserved. Do not reproduce without permission.