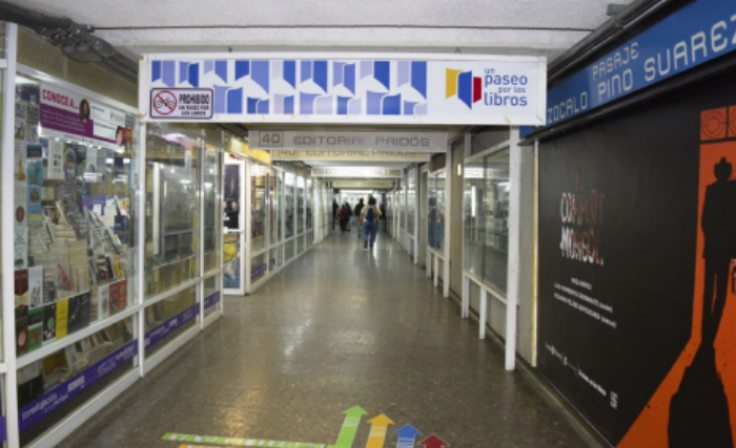 In the subway station of Zocalo-Pino Suarez in Mexico City there is a long hallway that is filled with books.
The place was founded 20 years ago and is also known as the Pasaje de los Libros (Book Passage). Undoubtedly, the subway is one of the most used forms of transport in Mexico City, which has led to the construction of these spaces.
The Zócalo-Pino Suárez Passage houses more than 40 bookstores that stretch half a mile underground in which it is possible to find books on literature, history, anthropology, psychology, politics, computing, self-improvement, religion, medicine, languages, astrology, among other topics.
The price of the books varies since they range from affordable to expensive. The hours are from Monday to Saturday from 10:00 a.m. to 8:00 p.m., therefore there is plenty of time to browse the many bookstores.
To get to the book passage, you have to get on line 2 (blue) of the city metro to get to the Zócalo and Pino Suárez stations, once you get out of one of these two stations you will have to get ready to walk through this great passage.
If you arrive from the outside, you will have to locate one of the entrances that are on José María Pino Suárez, the closest are Zócalo, by the Supreme Court of Justice of the Nation (corner with Josefa Ortiz de Domínguez), and Pino Suárez, by the Museum of the City (corner with Republic of El Salvador).
The passage of books is a hidden gem overlooked by many tourist, but it is definitely a place to check out if you are a huge bookworm.
© 2023 Latin Times. All rights reserved. Do not reproduce without permission.