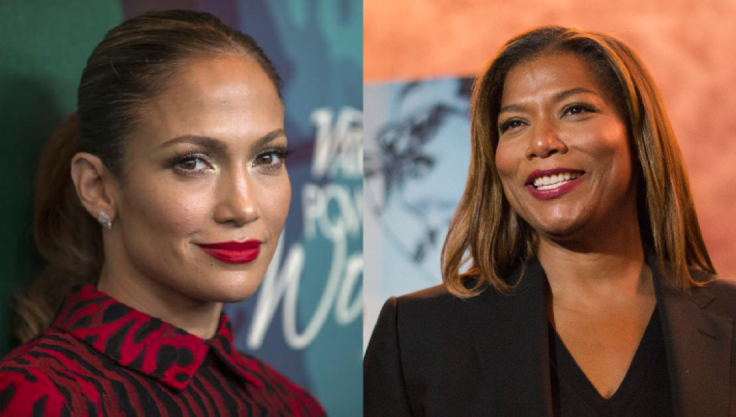 It seems every year new award shows emerge, making award season begin way earlier than it normally does in the first months of the calendar, when the Golden Globes, Grammys, Screen Actors Guild Awards and the Oscars are traditionally held. This year will be no exception, as the Hollywood Film Awards, which have been held off-camera since 1997, will be broadcast on TV for the first time. CBS will televise the production, which will be in charge of the late Dick Clarke's production company alongside CBS executive, Jack Sussman.
Queen Latifah, who will welcome Steve Carell, Johnny Depp, Laura Dern, Angelina Jolie, Jared Leto, Jennifer Lopez, Mike Myers, Robert Pattinson, Eddie Redmayne, Chris Rock and Hilary Swank, will host the award ceremony. As well as previously announced guests Amy Adams, Gerard Butler, Benedict Cumberbatch, Robert Downey Jr., Robert Duvall, Jonah Hill, Keira Knightley, Michael Keaton, Julianne Moore, Jack O'Connell, Chris Pratt, Kristen Stewart, Channing Tatum, Jean-Marc Vallée, Reese Witherspoon and Shailene Woodley. Latifah told ABCNews, she expects the evening to be "a cool and relaxed celebration" of the year's films.
The night is expected to be full of surprises, as these particular awards do not have nominees. Instead, a top-secret committee of 12 industry insiders, headed by show founder Carlos de Abreu, carefully selects the winners. Now, while some think they have their own fine-tuned Oscar buzz barometer, Sussman says these award show "should get the ball rolling" for others. The Hollywood Film Awards, have recognized excellence in the art of cinema and filmmaking for 17 years, honoring some of the world's biggest stars.
© 2023 Latin Times. All rights reserved. Do not reproduce without permission.