A homeless man reportedly stole a car and plowed into a woman walking her dog in a Bronx park on Saturday, March. 12.
On Saturday, March 12, at around 6:50 a.m., the accused, Becan Floyd, 21, reportedly carnapped a silver Nissan Altima that was parked outside the homeless shelter where he was staying and took it on a wild ride through Claremont Park in Morrisania. While he was taking the vehicle on a joy ride, he plowed into 58-year-old Cristina Emiliano, who was walking her pit bull mix Rocco in an area off-limits to cars, Daily News reported.
"She's fighting for her life," Emiliano's 23-year-old daughter Nancy Romero said. "She's still in the ICU. … She's sedated. She opens her eyes, closes her eyes."
The accident reportedly happened while Floyd was driving the car through a paved pedestrian roadway on the northern end of the park. While driving, Floyd mounted a curb, drove onto a grassy knoll, struck a small tree, and kept on going, allegedly striking Emiliano and Rocco.
After hitting the victim and the dog, Floyd then backed up and drove out of the park at East 170 Street and Clay Avenue. While he was driving out, he crashed into two vehicles. Floyd then left the car he was driving and attempted to flee on foot but was caught and taken into custody by officers.
Emiliano reportedly suffered severe head and body trauma injuries from the accident and currently remains intubated in critical but stable condition at Lincoln Hospital. It was reported that the doctors may be able to take her off her ventilator on Monday, March 14, PIX11 News reported.
Meanwhile, Rocco, who ran off after being hit by the car, was found injured by a public school teacher later that day, after Emiliano's family posted missing posters online and around the neighborhood.
Floyd has been charged with assault, leaving the scene of a crash, reckless endangerment, criminal possession of the stolen property, reckless driving, and unlicensed driving.
At Floyd's Sunday night arraignment in a Bronx criminal court, he was ordered held without bail after prosecutors suggested he purposely slammed into Emiliano.
"When she moved over to the side to avoid being in his line of trajectory, he steered his vehicle directly towards her, accelerated his speed, and struck her head-on," Assistant District Attorney Briana Pryce said about the incident. Pryce added that police officers in the park saw it "with their own eyes."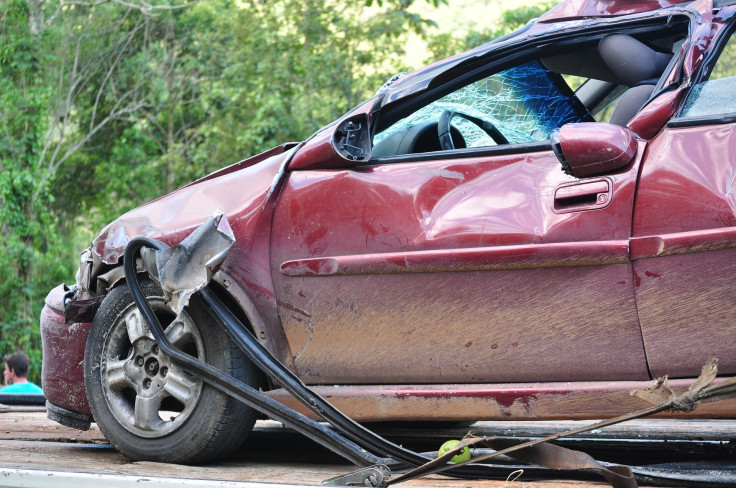 © 2023 Latin Times. All rights reserved. Do not reproduce without permission.