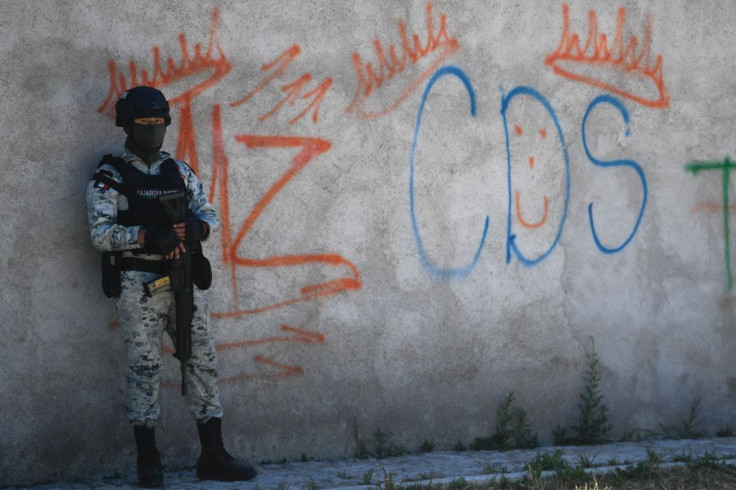 A mayor in Honduras was arrested Sunday for allegedly partnering with drug cartels in a massive campaign to transport 90 tons of cocaine to the U.S. by both boat and plane.
Mayor Wilmer Manolo Wood of Brus Laguna, located in the remote Mosquitia region bordering Nicaragua, was apprehended for collaborating with three cartels--Los Piningos, Los Yanez, and Los Amador--a statement provided by Jorge Galindo, spokesperson for the Honduran prosecutors' office, to Reuters said.
Honduran law enforcement agencies effectively dismantled the operations of the three drug trafficking organizations in a targeted crackdown effort. These criminal entities had been orchestrating the reception of a staggering 99 planes laden with cocaine from South America within Honduras, Sputnik reported.
"The Special Prosecutor's Office Against Organized Crime and the Technical Criminal Investigation Agency conduct Operation Nutos, which carries out house searches, seizures, and inspections in the departments of Atlantida, Colon, and Gracias a Dios - areas where the three criminal structures operated and transported more than 90 tonnes of cocaine in the last five years," the prosecutor's office said in the statement, as per the outlet.
Mayor Wood was allegedly personally involved in receiving and aiding the movement of a substantial 30 tons of cocaine, which he helped transport within Honduras with the intention of eventually sending it to the U.S.
Local authorities believe Wood got involved in drug trafficking over 15 years ago and started running his own operations around eight years ago.
Wood was connected to the arrival of 15 boats that came from Colombia and went through Honduras on their way to the U.S. These boats were believed to be part of a route used by Mexican drug cartels to transport cocaine from Colombia, Reuters reported.
The cartels then move the cocaine through Central America and Mexico before it reaches its destination in the U.S. This process involves traveling by boat or plane to the Mosquitia region and other parts of Honduras' Atlantic coast.
The exact charges against Wood have not been revealed.
The U.S. was facing a growing number of overdose deaths due to the smuggling of potent drugs, such as fentanyl and methamphetamines, from Mexico into the country, following the disrupted cooperation between law enforcement agencies and militaries in both countries. The reduced collaboration has weakened efforts to counter these criminal operations, giving the cartels a sense of impunity to manufacture and smuggle drugs onto U.S. soil.
© 2023 Latin Times. All rights reserved. Do not reproduce without permission.