It's often said that curiosity kills the cat. In this context, curiosity almost killed a man—and his pen*s after a round of ultra-kinky sex.
Erik and Katie had decided to ramp up their sex life and decided to use a doorknob to satiate one of their inane sexual fantasies. The couple, who appear on TLC's "Sex Sent Me to the ER," have been rather vocal about their incredible sex life. While Erik has admitted that his girlfriend of two years has a great sex drive, he also confessed to overdosing on a male enhancement medicine on a fateful day to keep up with her mammoth sex drive.
"I had to make sure I was ready for the surprise later so I had to take a little bit extra," said Erik, as he recalled the evening he anticipated a round two. While he awaited his reward, Katie's bedroom door caught his wild fancy. And a really kinky and deadly idea ran past his mind.
"I had to cut a really small hole because of course, Katie has to have a vintage doorknob. As I was looking at the new doorknob hole I had an amazing idea," he added.
Erik then went ahead and poked his now erect penis through the hole in the door, which bore desirable results at the start—Katie seemed really turned on.
"I was playing with him through the door hole and I got so excited that I just said we should have sex right now through the door," she recalled, as cited in the The Sun.
But, the great time was short-lived, as the couple had to wrap things up in haste as soon as they realized that Erik's pen*s had got stuck in the hole. Add to it, the erectile dysfunction medication was acting against him and began to swell beyond expected.
"My penis is stuck in this door hole and I've never been in more excruciating pain in my entire life," Erik said, adding, "I was incredibly shocked at how large my penis had grown and I knew I had taken way too much of the supplement."
Katie expressed her shock too: "When I saw my boyfriend's penis turning purple I was just thinking he might just lose his penis." She tried to salvage the situation by making use of potential lubes at home—butter, olive oil, shampoo, and lotion. But, then, she sought expert help upon realizing that things had spiraled out of control.
"I was so unbelievably embarrassed," Erik confessed, as he was compelled to explain the reason behind what led to this scenario as the paramedics arrived.
The paramedics further explained that the erectile dysfunction pill could bear catastrophic dividends— Erik would continue to swell which could lead him to 'lose circulation and eventually his penis.'
The report further suggests that the paramedics decided to cut away a section of the door so that the man could make it to the ER, where they could medically remove it.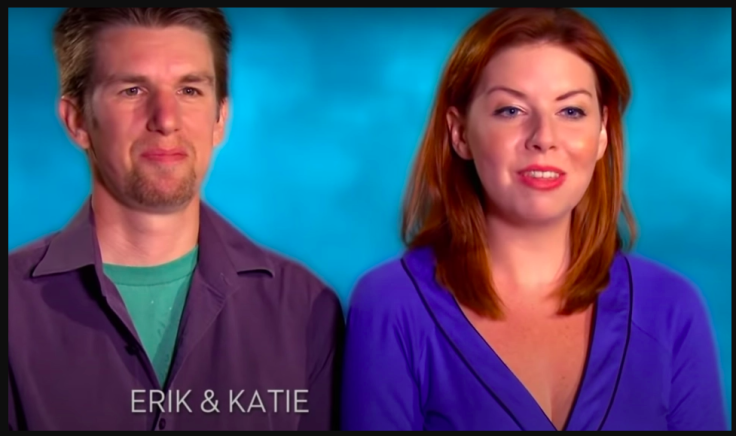 © 2023 Latin Times. All rights reserved. Do not reproduce without permission.