Ten people were killed in a multi-car collision in Alabama on Saturday afternoon, including eight children and a 9-month-old baby, and one adult, which police believe was caused by rainy weather from Tropical Storm Claudette.
On Saturday at about 2:30 p.m., a fatal collision occurred on Interstate 65 in Butler County, Alabama. Two tractor-trailer rigs and a bus from a home for abused, neglected, and abandoned girls were apparently involved in the Saturday disaster.
According to Butler County Sheriff Danny Bond, about 18 cars were involved, including an Alabama Sheriffs Youth Ranches van carrying eight young children ranging in age from 3 to 17, who died.
The vehicle was the first to crash when it hit another car before erupting into flames. The driver was rescued from the van by a spectator and survived.
Wayne Garlock of the Butler County Coroner's Office stated that eight of the fatalities were girls traveling in a vehicle operated by a residential facility for youths.
Authorities called the collision one of the worst in Butler County's history, a remote location approximately 60 miles south of Montgomery with a long history of dealing with poor weather.
Garlock told The Washington Post, the pileup started when a car hydroplaned while driving on flooded roadways across an Interstate 65 bridge. "It was simply a chain reaction from there," he added, with vehicles and trucks crashing into one another.
"Our hearts are heavy today," Tallapoosa County Girls Ranch Chief Executive Officer Michael Smith wrote on Facebook. "Our ranch has suffered great loss."
According to the National Transportation Safety Board's Twitter account, 10 investigators will be dispatched to undertake a safety investigation of the incident in collaboration with the Alabama Highway Patrol.
Garlock, who is serving his fifth term as coroner and has overseen emergency medical services in the county for four decades with his wife, said he couldn't recall a more tragic occurrence.
"Everything was burned up by the time I got there. It was already engulfed in flames," he said.
According to the National Weather Service, Tropical Depression Claudette has weakened. It left Alabama after breaking rainfall records in many cities and being blamed for two more deaths after a tree fell on a rain-soaked home in Tuscaloosa on Saturday, according to local media.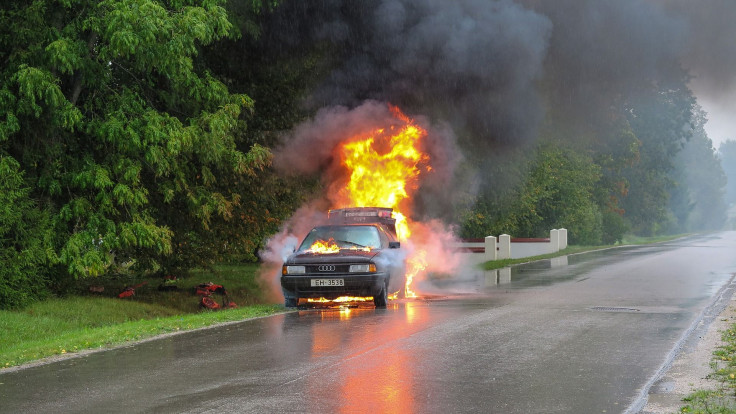 © 2023 Latin Times. All rights reserved. Do not reproduce without permission.