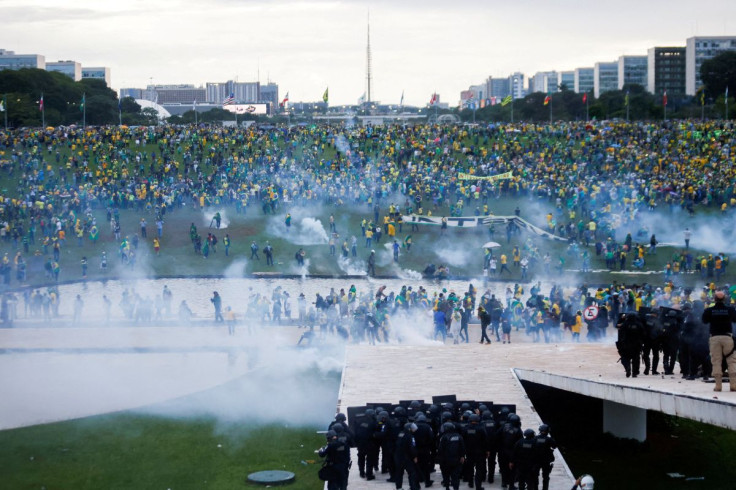 Questions on how Jair Bolsonaro's supporters were able to coordinate their plan to storm government buildings have been answered leaving Brazil's government perplexed. Rioters planned their operation in plain sight in what was labeled "Beach Trip" which had 43 pins that pointed to cities with bus trips headed for the capital where promoters promised a massive "party" would take place on Jan 8. It was forwarded to over 18,000 members of a public Telegram channel, "Hunting and Fishing" written in Portuguese.
According to the Associated Press, the Telegram post specified that children and the elderly were not "invited" to participate, and only adults that were willing to participate in the event's "games," such as target shooting of police and robbers, musical chairs, indigenous dancing, and tag, were invited. The post, which has since been removed, was one of several not-so-subtle messages that were passed around social media before supporters of former president Jair Bolsonaro who sought to restore him to power, stormed the capital on Sunday.
The post is now a vital lead for authorities for a potential criminal investigation into how the incident was organized and how it slipped under the noses of officials. The riot was linked by some to the Jan 6 Capitol riot in the U.S. which had many supposed similarities. Sources said both were an example of how social media could be used as a platform by political dissidents to easily coordinate their game plans.
The mayhem that took place which was called in Portuguese as "Hunting and Fishing" on public Telegram, was live-streamed on YouTube. It had racked up thousands of views before a Brazillian judge ordered social media platforms to take down the content. Sources said the supposed misleading information regarding the election and the riot that sparked from it could still be found on platforms such as Facebook and Twitter. Meta, the umbrella company that owns Facebook, Instagram and WhatsApp has been prioritizing efforts to take down any harmful posts on Brazil's election.
However, the recent chaos in Brazil seemed to have died down as less than 10 protesters showed up along Rio de Janeiro's Copacabana beach, with more journalists and law enforcement present than the actual protesters. Two demonstrators, Eunice Carvalho, a 58-year-old housewife joined by her husband, said they were surprised at how very few people attended. She added that people likely got scared after authorities began making arrests, which she describes as rather "excessive."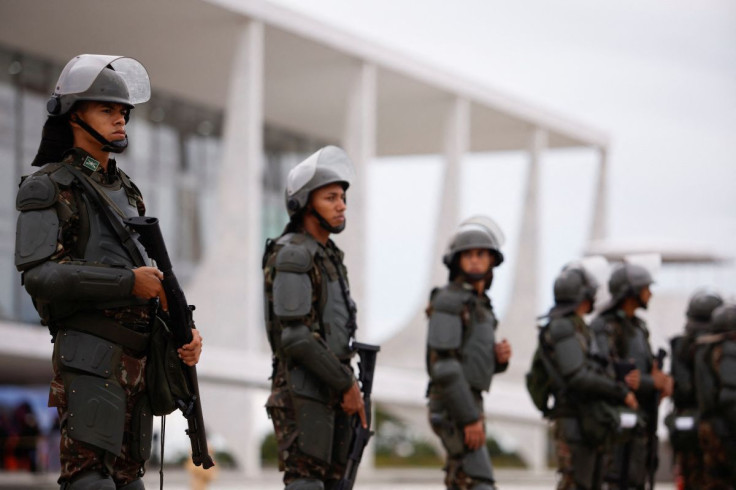 © 2023 Latin Times. All rights reserved. Do not reproduce without permission.