As Brazilian authorities promise to double-down and investigate the Brasilia capital uprising attempt on Sunday, former President Jair Bolsonaro has pushed against his supporters' actions and criticized the storming of the buildings, denying involvement as well in the planning of the incident.
In a series of tweets released on Monday, Bolsonaro has basically condemned the actions of his supportersby saying that while he supports peaceful protests, "vandalism and the invasion of public buildings like today's acts, and like those practiced by the left in 2013 and 2017, are an exception," according to the Wall Street Journal.
He also appeared to wash his hands off his followers' actions, and denied any involvement at all to the uprising attempt done in the government buildings in Brasilia.
Bolsonaro himself had pushed his followers into a frenzy by claiming that the country's voting systems were mired with fraud, something that local and international observers had disproven and the courts themselves dismissed when his team attempted to file a case to nullify votes.
"In addition, I repudiate the accusations, without evidence, attributed to me by the current head of the executive of Brazil," he said.
Authorities in the country have been focused on investigating why the incident, where many of Bolsonaro's supporters went to Congress, the Supreme Court, and the Presidential Palace with the intent of getting the military to oust Brazil's President Lula da Silva and install former President Jair Bolsonaro to the position, had happened in the first place, the Associated Press reported.
As thousands of these Bolsonaro supporters have been arrested since the incident, Justice Minister Flávio Dino said that they were looking into who paid for the buses that transported many into the area, claiming that the uprising was an attempt to create a domino effect of uprisings against Lula across the country. "We cannot and will not compromise in fulfilling our legal duties, because this fulfillment is essential so such events do not repeat themselves," he said.
Many authorities in the country are also looking into the response of police officials against the rioters, with some claiming that the police were secretly complicit on the act while others saying that they were just negligent in ignoring the warnings being made against them for the act.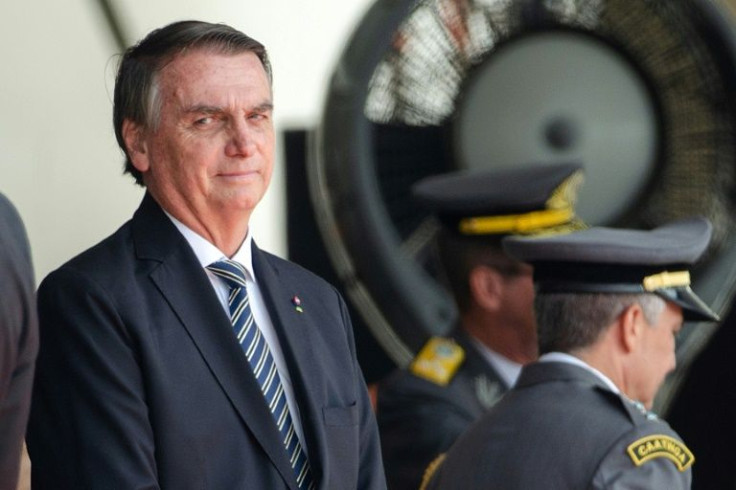 © 2023 Latin Times. All rights reserved. Do not reproduce without permission.