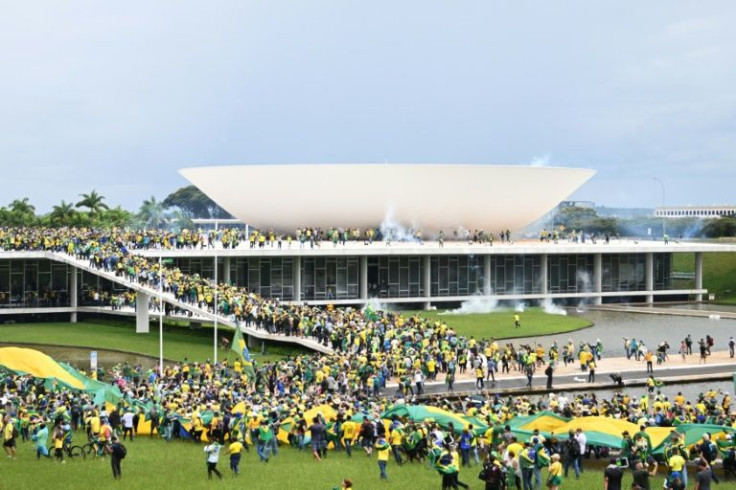 World leaders have rallied around Brazilian President Luiz Inácio Lula da Silva after supporters of former Brazilian President Jair Bolsonaro stormed the country's Congress, Supreme Court, and Presidential Palace on Sunday.
The demonstrators, which numbered by the thousands, went through the security barricades and invaded the largely-empty buildings, destroying windows and inflicting damage on the government buildings as they continued to call on the military to install Bolsonaro as the President of Brazil, according to the Associated Press.
Many of the protestors wore the green and yellow colors of the flag that has recently been closely associated with Bolsonaro and the country's far-right conservative movement. Authorities fought with protestors for hours to take back control of the building, with hundreds of the demonstrators arrested and tear gas being deployed to disperse the crowd.
Lula da Silva, Brazil's President who had just recently been inaugurated a week ago, called for the protestors to be punished and questioned why the police were unprepared for the onslaught, calling it "incompetence or bad faith" before saying that the errant officers will be punished.
Many have pointed out the storming's similarities to the Jan. 6 insurrection attempt in the United States where conservative supporters of former President Donald Trump entered the Capitol in an attempt to stop the counting of electoral votes, though the difference would be that no one would be working in Brazil's government buildings on a Sunday.
"Brazilian authorities had two years to learn the lessons from the Capitol invasion and to prepare themselves for something similar in Brazil," political science professor Maurício Santoro said. "Local security forces in Brasilia failed in a systematic way to prevent and to respond to extremist actions in the city."
Lula has received widespread support from leaders around the globe, many of whom have condemned the attempted attack on the government buildings as a "coup attempt" and an attack on the country's institutions, Al Jazeera reported.
"The coup attempt by the Brazilian conservatives urged on by the leadership of oligarchic power, their spokespersons and fanatics, is reprehensible and undemocratic," Mexican President Andrés Manuel López Obrador said.
"The Brazilian government has our full support in the face of this cowardly and vile attack on democracy," Gabriel Boric, President of Chile, said.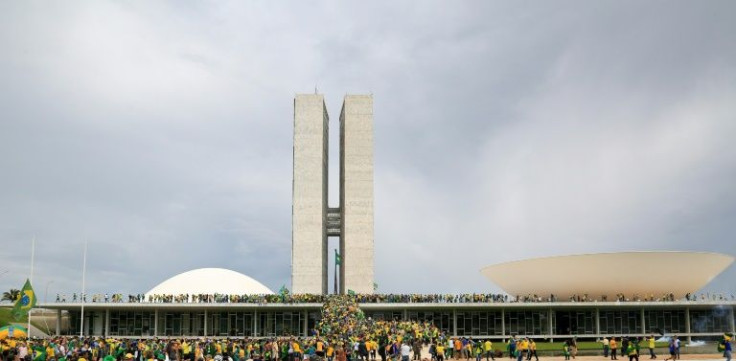 © 2023 Latin Times. All rights reserved. Do not reproduce without permission.