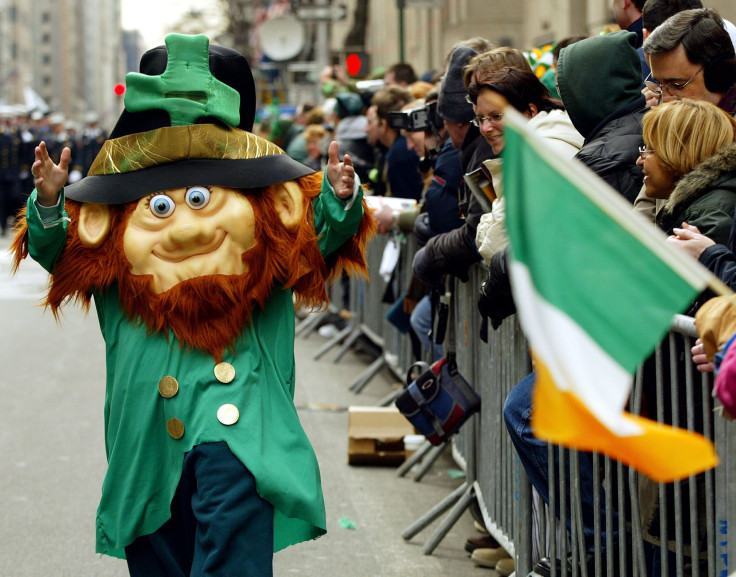 A leprechaun is a type of fairy in Irish folklore, usually taking the form of an old man, wearing a red or green coat. These characters tend to be old, solitary and very mischievous. Leprechauns are always busy making shoes and they store away all of their coins in a hidden pot of gold at the end of the rainbow. If they are ever captured by humans, in exchange for their release, leprechauns have the magical power to grant three special wishes.
They are depicted as them being no taller than a small child, with a beard and hat, although it is said that they might been originally the tallest of the mound dwellers. It is said that the leprechauns descended from the Tuatha de Danann.
The leprechaun trap has become a family tradition on St. Patrick's day. One idea is that on the night before this day, March 17, you put out two small cups of tinted green milk and set them somewhere around the house. This would help catch the tiny creatures.
Here are some ideas for leprechaun traps.
1. Choose and old oatmeal box and make a leprechaun hat trap- when the leprechaun jumps on it to get his treasures he just simply falls through. Just remove the bottom cylinder so it is open on both sides. Decorate it so it looks like the hats they use and don't forget to draw a rainbow on a piece of construction paper.
2. Decorate a shoebox with colors green and gold. These colors usually attract leprechauns, add a trail of pennies leading to the pot of gold.
3. Make a leprechaun cage.
Here are some videos on how to build different leprechaun traps:
© 2023 Latin Times. All rights reserved. Do not reproduce without permission.