Jennifer Aniston shed silent tears after learning that Angelina Jolie was pregnant with Brad Pitt's child. The "Friends" actress was deeply devastated over the news, especially since it came out before her divorce from Pitt was even finalized.
In 2004, Aniston decided to leave "Friends" to fulfill her and Pitt's dream—to build a family of their own. Unfortunately, it was in that same year that Pitt met Jolie on the set of "Mr. And Mrs. Smith" and hooked up with her shortly after.
Aniston and Pitt had to split to give way to Pitt's newfound love, although Pitt refused to admit it at first. Years later, Aniston revealed that she felt "shamed" over the constant scrutiny she has faced as a woman after their divorce. "I just thought, 'I have worked too hard in this life and this career to be whittled down to a sad, childless human," she said.
Roughly two months before their divorce was finalized, it was confirmed that Jolie and Pitt were already pregnant with their first child. This left Aniston breaking down in tears, according to a reporter who interviewed the actress about the shocking rumor.
According to the reporter, Aniston looked like she was "stabbed in the heart" and silently cried for several minutes before she could even answer. She could not stop the tears from falling down her cheeks until she ultimately just shook her head to indicate that she was too hurt to respond.
When Aniston and Pitt decided to part ways, Pitt assured Aniston that there was no other woman involved in his decision. This was despite the rumors that he was already hooking up with Jolie at that time. Asked about it, Aniston said she chose to believe her husband, although she wouldn't be surprised by anything.
Just a few months later, however, a photo of Pitt playing dad to Jolie's adopted son, Maddox, emerged, confirming the affair. Aniston said she would be a robot if she'd say she didn't feel moments of anger, hurt and embarrassment after that, especially after learning about Jolie's pregnancy. For her, the news came too soon. "There's a lot I don't understand, a lot I don't know, and probably never will know, really," she said.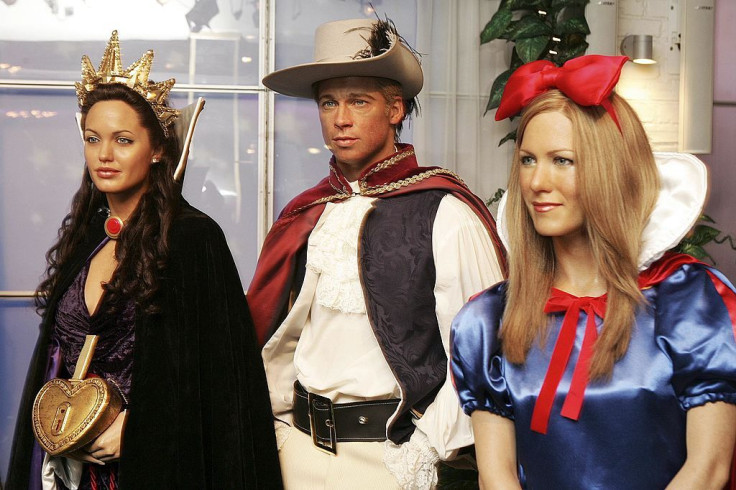 © 2023 Latin Times. All rights reserved. Do not reproduce without permission.