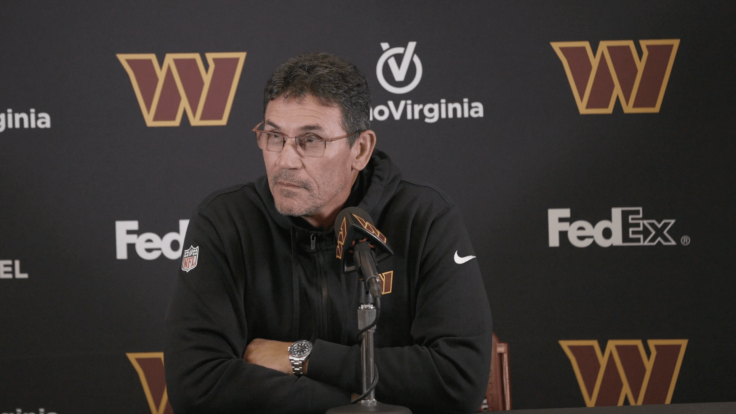 More than 330 players and coaches will jump to the fields across weeks 7 and 8 of the season wearing international flag decals representing the pool of nationalities in the NFL, the league said.
Players will add flags to their helmets and coaches will wear patches on their jackets "to represent the ever-growing pool of various nationalities and cultures that make up the league," said the NFL in a press release.
This campaign celebrates players' and coaching staff's cultural origins, the NFL said, stressing that it is part of its Heritage Program.
There are more than 70 nationalities represented by NFL stars such as Tua Tagovailoa (Miami Dolphins, Samoa), Fred Warner and Alfredo Gutiérrez (San Francisco 49ers, Mexico), Mike Kafka, (New Yor Giants, Puerto Rico), Ron Rivera Washington Commanders' coach, Puerto Rico and Mexico), Daniel Airas (Kansas City Chiefs, Dominican Republic), and Christian González (New England Patriots, Colombia), among others.
Almost 50 players and coaches trace their roots to Latin America, with Mexico leading the pack with 16 and Puerto Rico with 10).
In the list provided by the NFL there are many players who trace their roots in countries like Nigeria, Samoa, Australia, France, Jamaica, Haiti and many others.
For instance, Bill Belichick, the New England Patriots' head coach, will use a patch with the flag of Croatia, while the Las Vegas Raiders' QB, Jimmy Garoppolo, will add a decal of Italy on his helmet.
Last season, the Institute for Diversity and Ethics in Sport released a report highlighting the presence of players, coaches and administrative members of ethnic minorities in the NFL.
According to the report, 7 active players defined themselves as Latino or Hispanic, only 1 head coach (Ron Rivera), and 20 assistant coaches.
© 2023 Latin Times. All rights reserved. Do not reproduce without permission.