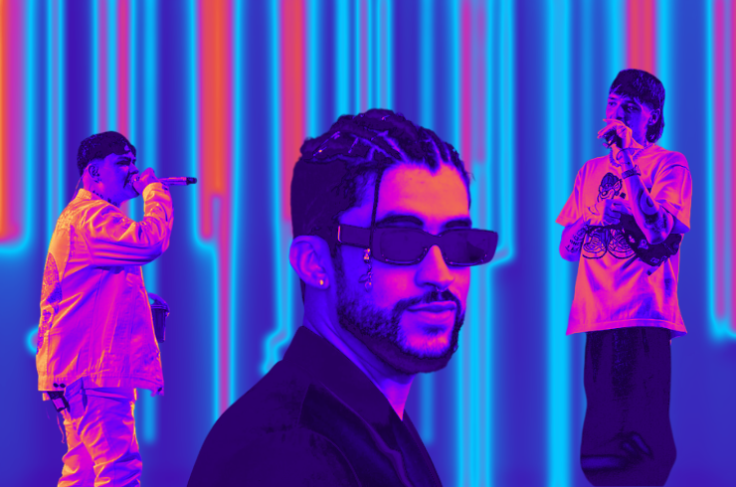 The Latino population in the U.S. keeps on growing both in numbers and in purchasing power as well. The 2023 U.S. Latino GDP Report says that "From 2010 to 2020, the U.S. Latino GDP was the third-fastest growing among the ten largest global economies".
However, this increase hasn't translated into more presence on major screens: data shows that Hispanic representation and participation in the media continues to lag in comparison with other demographics. A 2022 LDC Latinos in Media Report notes that Latino representation has barely grown in the past five years and it has even declined in some categories: just 1.3% of Latinos directed TV series in 2022, compared to 3.5% in 2018 and 3.7% in 2020.
This issue has become the focus of different marketing experts, which consider it to be a barrier to reaching this demographic with their products. 160over90, Endeavor's cultural marketing agency, is one of them. The Latin Times interviewed Chris Ebmeyer, senior vice president at 160over90, as the agency seeks to bridge this gap.
In a recent article by The Hollywood Reporter, Endeavor Analytics director Cristina Andrade and vice president Albert Acosta -who presented "Movers of Culture" report this month- noted that, despite the nuances they harbor, reaching the Hispanic consumers segment is not as difficult or complicated as it seems, she said. Content and representation in media are central to doing this.
"The majority of Hispanics surveyed say they are more likely to consume content and respond to advertising featuring someone from their identity group", said Andrade to The Hollywood Reporter. "So a win-win marketing strategy to reach Latinos is to increase Hispanic representation in mainstream content and advertise Hispanic-led content to all ethnicities." she added.
And the amount of eyeballs that can be caught is only increasing: a 2022 report from Nielsen talks about this Hispanic revolution within the streaming industry: "The impact and influence of the Hispanic audience in the U.S. on media content and platforms is undeniable, particularly on streaming. In July, for example, streaming claimed its biggest share of TV time (34.8%) to date. Among Hispanic audiences, however, the story is far more pronounced—a reflection of the tremendous variety available and Latinos' attraction to culturally-relevant and representative content compared to the general U.S. audience, 43.6% of Latinos' total TV viewing in July 2022 was attributed to streaming platforms—significantly outpacing the streaming appetites of all other ethnic groups"
Lack of representation: a business mistake
But despite this, the figures continue to lag. According to the 2022 LDC Latinos in Media Report, the demographic continues to be significantly underrepresented in U.S. films and TV series. The report found that in 2022 Latinos represented only 3.1% of lead actors in TV shows and 2.1% of co-lead/ensemble actors. Only 1.5% of TV showrunners and 1.3% of directors were Latino.
"Although we know that the lack of representation of Latinos in Hollywood has been a persistent issue for decades, the representation of Latinos in shows and films actually decreased during 2022, from 2.9% to only 2.6% in shows and from 7.4% to only 5.1% in films for all lead roles. Latino co-leads decreased too. Among showrunners and directors, Latinos are almost nonexistent."
Content aimed at Hispanic audiences is increasing, but it's not being produce in the U.S. The Endeavor report highlights that the number of projects of Latin American origin went from 821 since 2018 to 5,040 so far this year.
But even when Hispanic audiences that are in fact reached, the challenges don't end: the recent report provided by Endeavor Analytics, titled "Movers of Culture," points out a central issue around language. Although Spanish is a commonly spoken language linked to American Hispanics, not everyone responds to it the same way for different reasons.
The Endeavor report explains that not all cultural groups that make up this Hispanic community have the same preference or language affiliation with Spanish: people from Central America are those who reported the highest percentage of speaking Spanish in their homes priority (71%). Both Mexicans and South Americans showed the same preference for Spanish with 63% and finally Puerto Ricans with 56%.
"It's important to recognize that marketing to Hispanic audiences is not a one-size-fits-all approach. For any new campaign or marketing effort, the starting point is defining a clear "north star" of who we are talking to. This helps us craft messaging that is relevant and culturally appropriate, to foster inclusive experiences that serve as the foundation for impactful storytelling.", said 160over90 to Latin Times.
Endeavor report also points out that not all cultures respond to ads in Spanish in the same way: only more than half of Central Americans (58%) respond more strongly to ads in Spanish. Mexicans and South Americans were even with 48% and 46% respectively. Puerto Ricans are the ones that showed the least interest at 40%.
These figures and data suggest that the approach must be carried out far beyond the Spanish language. The Latin Times asked the 160over90 team about how companies are adapting to their specific needs in terms of products and services for Latino audiences.
"While some brands are changing their products to address the Hispanic market, the biggest changes we see are more operational. Businesses are seeing success with revamping the entire sales funnel to embrace the Hispanic market. From creative marketing to the digital experience and call-center services, everything that touches the Hispanic consumer speaks authentically to them." explained 160over90.
© 2023 Latin Times. All rights reserved. Do not reproduce without permission.