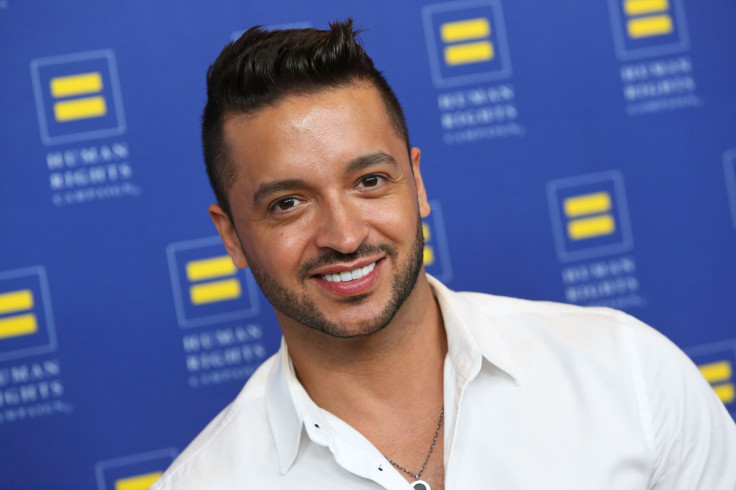 The Latinx community is one of the only groups for whom HIV diagnoses are on the rise according to a CDC report released this year, and Latinx people living with HIV are not engaging in effective treatment. They're twice as likely to report missing a dose of their medication in the last 48 hours, and only half of those diagnosed have their virus under control at a level that helps them stay healthy.
Latino actor and musician Jai Rodriguez, best known for hosting the Emmy-winning reality show "Queer Eye for the Straight Guy," has joined forces with Positively Fearless, a movement that aims to educate and help empower Latinx and Black gay and bisexual men to be "positively fearless" in taking charge of their health and overcoming the stigma that can keep them from getting tested for HIV, or seeking treatment after receiving a positive diagnosis.
The Puerto Rican spoke with Latin Times about his personal experiences with HIV, the Positively Fearless movement and where people can find resources.
In 1996 Rodriguez lost his aunt and cousin due to HIV complications. The tragedy impacted his life, especially because of all the misconceptions surrounding the immune system virus. "Two years after that I was cast in a Broadway show called 'RENT' and I played the role of an HIV-positive drag queen named Angel. The character reminded me so much of how my aunt lived her life and ever since I've been an advocate for HIV," said the actor.
For over two decades now, Jai has been working for this cause, but unfortunately, besides all the education efforts, the reported cases of HIV in the Latinx and black community are going up. "For me that was shocking," said the 38 -year-old. "At first I got angry, because I couldn't believe what was happening. I was like 'OMG here we go again! Another minority group targeted,'" expressed Rodriguez.
"That's why I'm so passionate about working with Positively Fearless," Jai said to Latin Times. "This is a conversation that needs to be part of the Latinx community." Positively Fearless is a movement that celebrates the bravery that brings people living with HIV together. Their courage takes many forms throughout their journeys – from getting tested and accepting a diagnosis, to sharing their status, to seeking care, to finding the appropriate treatment with their healthcare provider, and sticking to it.
Positively Fearless aims to educate and help empower Black and Latinx gay and bisexual men to be "positively fearless" in taking charge of their health. For people living with HIV, this means talking to a doctor to find a medication that fits with their daily life, and having the courage to be open about their ability to stick to a treatment regimen.
Others in the community can help to create an environment where people can talk openly about their status and their health, and support friends, family and loved ones living with HIV by encouraging them to work with their healthcare provider to get on and stay on treatment. "We don't discriminate!" said Rodriguez.
The actor, musician and Broadway performer also took the opportunity to talk about Puerto Rico. "To all my fellow Puerto Ricans, we are with you," said Jai. "And to those who are HIV positive and HIV negative I encourage you to come together and be an entire support system for our community and become a safe space. For those who are HIV positive I encourage you to be honest with your position - How are you taking you medication, are you taking them correctly, on time – because if you miss a few doses of your medication you can get resistance to the medicine and then it just stops working."
Jai is best known for hosting Bravo's Emmy-winning reality TV show "Queer Eye for the Straight Guy," and has made appearances in several hit TV shows, including "How I Met Your Mother," "Grace and Frankie" and "Grey's Anatomy." Rodriguez currently stars in the recently-premiered Las Vegas rendition of "Sex Tips for Straight Women from a Gay Man," and the off-Broadway show "Buyer and Cellar."
In addition to his work as an entertainer, Rodriguez actively supports the HIV and LGBTQ communities as a regular at events for AIDS Walk, AIDS Project Los Angeles (APLA), Richmond/Ermet Aid Foundation (R.E.A.F.) and Life Group LA.
© 2023 Latin Times. All rights reserved. Do not reproduce without permission.