Taylor Swift emerged from a sweet country girl performer to a global phenomenon, thanks to her singing and songwriting talents and wise businesswoman strategies. In 2017, the America's sweetheart transformed into a darker persona, with snake as her representation. Fans might wonder why Swift would pick a snake as her symbol. Actually, Swift and the slithering reptile share a deep history.
Ex-boyfriend Calvin Harris Denied Collaborating With Taylor Swift
After the release of DJ Calvin Harris and Rihanna's chart-topping song "This Is What You Came For," Harris was asked by Ryan Seacrest if he will collaborate with Swift. "You know we haven't even spoken about it. I can't see it happening though," Harris answered.
As it turned out, Swift co-wrote the song under the Swedish pseudonym Nils Sjöberg. Harris defended his statement on Twitter saying he didn't want the collaboration to overshadow the song. Since then, the snake icon appeared on Swift's social media accounts.
Swift And Kimye Feud Over "Famous" Lyrics
Swift and Kanye West's feud worsened with the involvement of wife Kim Kardashian over the lyrics of the song "Famous." Swift's party claimed that the "22" singer was unaware of the misogynist lyrics of the song.
Kardashian, however, released the video conversations of West and Swift exposing Swift's knowledge of the song lyrics. Kimye fans flooded the comment section of Swift's social media account with a snake emoji, which forced the company to develop a filter that automatically deleted words or emojis on their accounts.
The Release Of Swift's New Album Validated The Snake Iconology
Three days before the announcement of "Reputation," Swift wiped clean her Instagram account then replaced the old posts with three snake clips. Swift owned the snake symbol, and it became dominant in her music videos and album cover.
"Look At What You Made Me Do" Summarized The Events That Led To The unleashing Of Swift's Darker And "Snakey" Persona
The first song from "Reputation" gave fans a hint at the future of Swift as she unveiled her angsty and fiery side. The song served as her retribution because of her past controversies, including a sexual assault case against a radio DJ from Denver, the infamous MTV VMA incident and her controversial relationship with exes.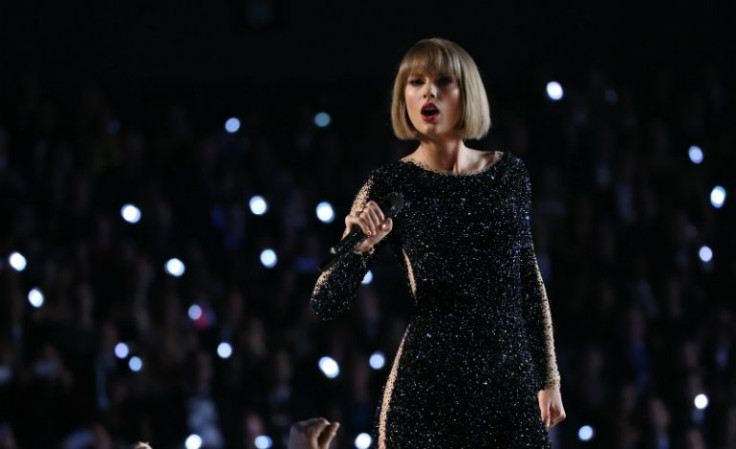 © 2023 Latin Times. All rights reserved. Do not reproduce without permission.