Kevin Durant and Brandon Ingram have often been compared since the latter entered the NBA in 2016. Although it may be tempting, the New Orleans Pelicans are aware that there is a huge gap in age between the two NBA stars.
Hence from that alone, it makes sense why the Pelicans would be foolish to even consider giving up Ingram to the Brooklyn Nets for KD. This may also remove New Orleans from the Kevin Durant sweepstakes with the Pels unlikely to give up any of their young stars for the aging two-time NBA champion.
This was somehow the gist of Christian Clarke of the New Orleans Times-Picayune regarding a potential Durant-Ingram trade. Other than age, keeping the second overall pick of the 2016 NBA Draft is also economical.
"Ingram is nine years younger than Durant, and in terms of annual average value, he costs approximately $15 million less," the scribe wrote.
Also, it would be best to note that even if they get Durant to their fold, there is no assurance that the Pelicans can win NBA titles overnight. They are a developing team that may take time before their potential comes full circle.
Further, Durant is unlikely to agree to join a young team on the rise. Aware of his age, the one-time NBA MVP wants to be on a team that can compete and win titles.
Although guys like Zion Williamson and CJ McCollum are there, these names playing alongside Durant may not be enough to win an NBA title. And considering the 12-time All-Star carries a hefty $194 million deal, the investment would make no sense for the Pelicans.
Durant would best join contenders such as the Philadelphia 76ers, Boston Celtics or even the Miami Heat. But with his enormous paycheck, it will take much to see the two-time NBA Finals MVP move to a new team in time for the 2022-23 NBA season.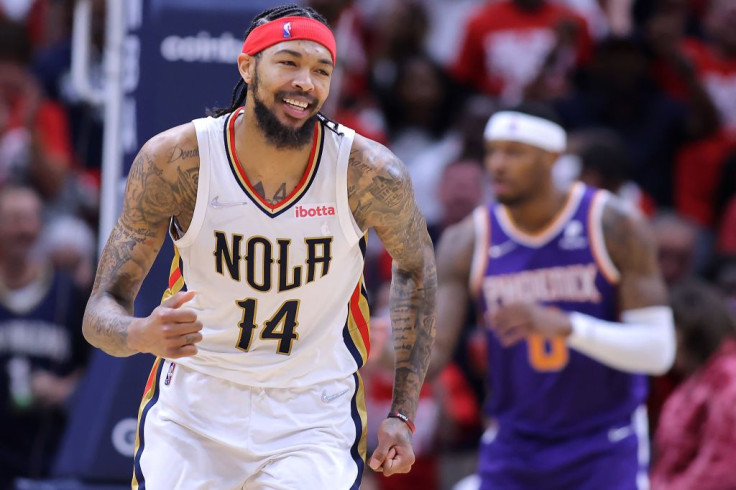 © 2023 Latin Times. All rights reserved. Do not reproduce without permission.