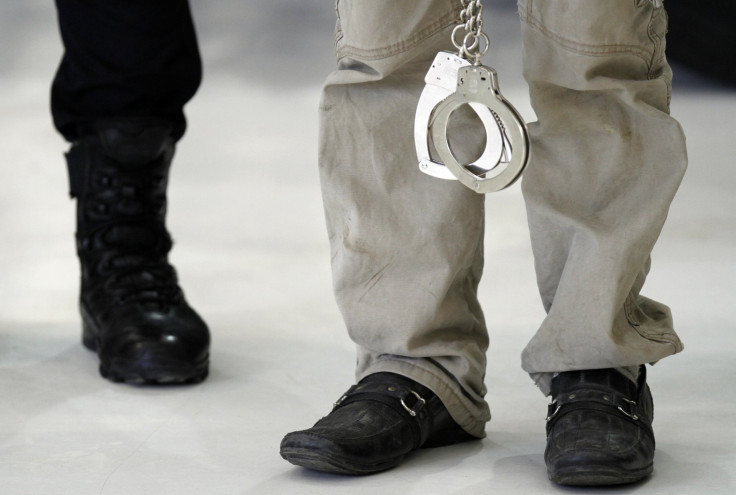 Human trafficking has become a huge problem nationwide as women and children are being targeted and abducted on a daily basis. As authorities try their best to get a handle on many human trafficking rings, they have recently made a big bust taking down seven men responsible for trafficking throughout the United States and Mexico.
According to Latina, a sex trafficking ring that exploited minors along the U.S.-Mexico border has been taken down with the arrest and indictment of seven men responsible for abduction enslavement and secxual crimes.
Efraín Granados Corona, 41, Alan Romero Granados, 24, and brothers Pedro Rojas Romero, 37, and Emilio Rojas Romero, 34 were arrested in Mexico last week for their involvement against the crimes against humanity. Raúl Romero Granados, 32, and Isaac Lomeli, 34, were arrested in the U.S. The seventh man, Juan Romero Granados, remains on the run with authorities actively working to track him down.
The publication reports that the women, mostly minors, were lured away from their families by men who appeared to be seeking some type of romantic exchange, but were then kidnapped and raped brutally. The gang authorities are referring to as STO, or "The Traffickers," are facing life sentences in federal court in New York on charges of conspiracy to commit sex trafficking. This investigation lasted from 2000 to 2016, according to the U.S. Attorney's Office.
Authorities reveal to the publication that the women were forced to service as many as 20 to 40 customers a day, with all of the money going to the men. Traveling from Mexico to the U.S., they were continually abused and coerced into sex work for fear of abuse. They were either dropped off in brothels or "delivered" to a customer's home by a driver in New York, New Jersey, Connecticut, Maryland, Virginia or Delaware.
"Human trafficking is a corrosive and degrading practice that goes against both the rule of law and the most basic standards of human dignity," U.S.. Attorney General Loretta Lynch said in a statement. "I want to commend our partners in Mexican law enforcement for their commitment to combating human trafficking. We thank them for their cooperation in this important action, and for their ongoing collaboration in our shared efforts to end human trafficking in our nations."
© 2023 Latin Times. All rights reserved. Do not reproduce without permission.