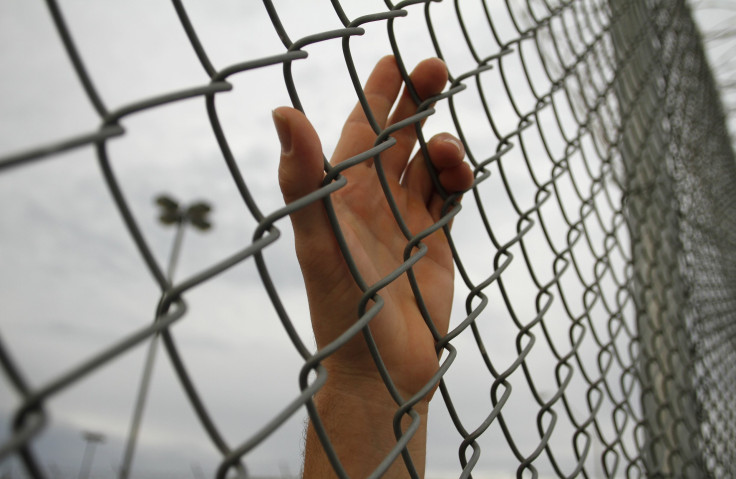 Department of Homeland Security officials have begun conducting unannounced inspections of immigrant jails, the DHS Office of Inspector General announced on Tuesday. In the past, detention center managers have gotten a heads up ahead of OIG inspections of health, safety and sanitation in the jails, giving them time to "clean up" according to human rights groups. By initiating unannounced checks, OIG says it's responding to human rights reports of abuse and neglect. The agency also promised to release data from the inspections to the public, though it did not say when.
"The OIG is initiating this inspection program in response to concerns raised by immigrant rights groups and complaints to the DHS OIG Hotline regarding conditions for aliens in CBP and ICE custody," according to a statement released by the OIG. "The unannounced spot inspections are designed to monitor DHS compliance with official government [detention standards], and to examine conditions for minors at those facilities [....]"
Mary Small, Policy Director at Detention Watch Network, which contributed to two such reports, welcomed the OIG announcement but demanded that immigration officials adapt more of their recommendations.
"In no uncertain terms, ICE has proven time and again they are not capable of caring for people in their custody," Small said. "While this is a step in the right direction, we urge DHS OIG to adopt our recommendation to interview detained immigrants, as well as other stakeholders, during inspections to capture the range of concerns that may not be reported through formal institutional channels."
A February 2016 study authored by the Detention Watch Network, the ACLU and the National Immigration Justice Center also called for harsher sanctions against those in charge of prison facilities, many of which are contracted out to private prison firms. It detailed cases of 56 suspicious or negligent deaths that have occurred in ICE and CBP jailed during Obama's first 7 years in office. An October 2015 report by the same groups called for more transparency, including public records on detainee suicide attempts, hunger strikes, and other indicators of prisoner discontent.
© 2023 Latin Times. All rights reserved. Do not reproduce without permission.